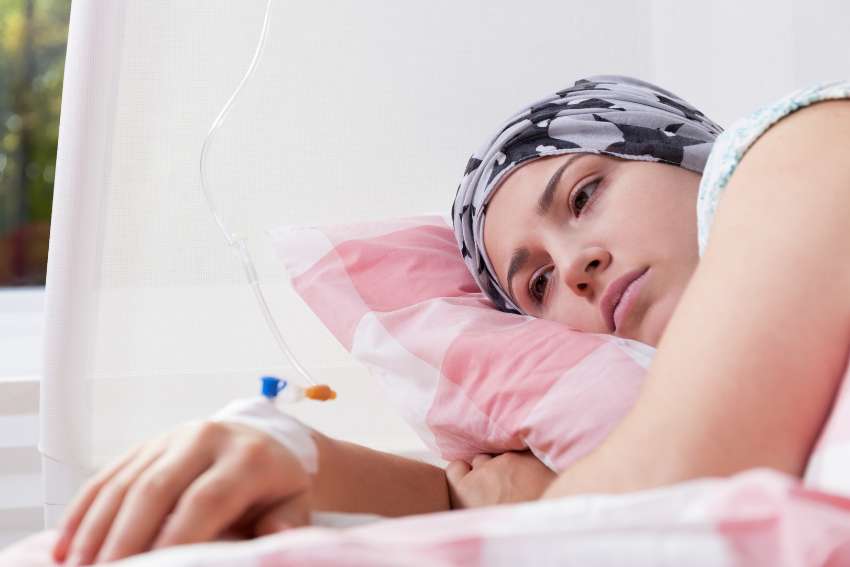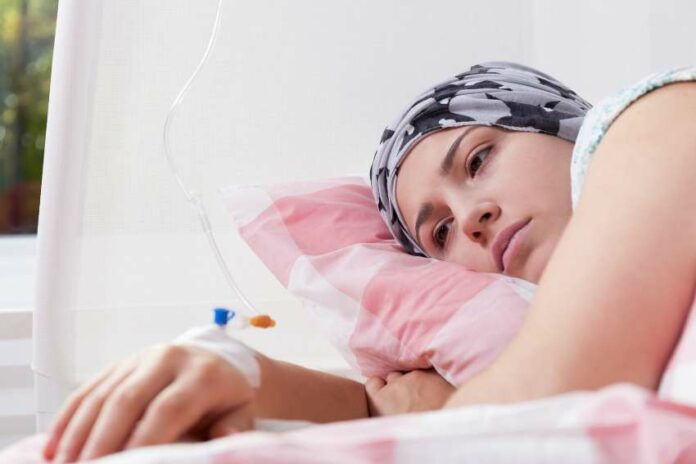 This article will introduce you to the 10 best cancer hospitals in California so that you can make the best treatment decision and find a location close to yourself to begin your treatment early on because that is important for cancer!
It has been estimated to account for almost 1 in every 4 deaths by the California Department of Public Health. But, it is also true that if diagnosed and managed in time, it is very much possible to treat cancer with the advanced treatment facilities available today. California houses some of the top cancer hospitals in the United States, offering state–of–the–art treatment options like robotic surgery procedures and immunotherapy.
Also Read: 10 Best Cancer Hospitals in Canada
10 Best Cancer Hospitals in California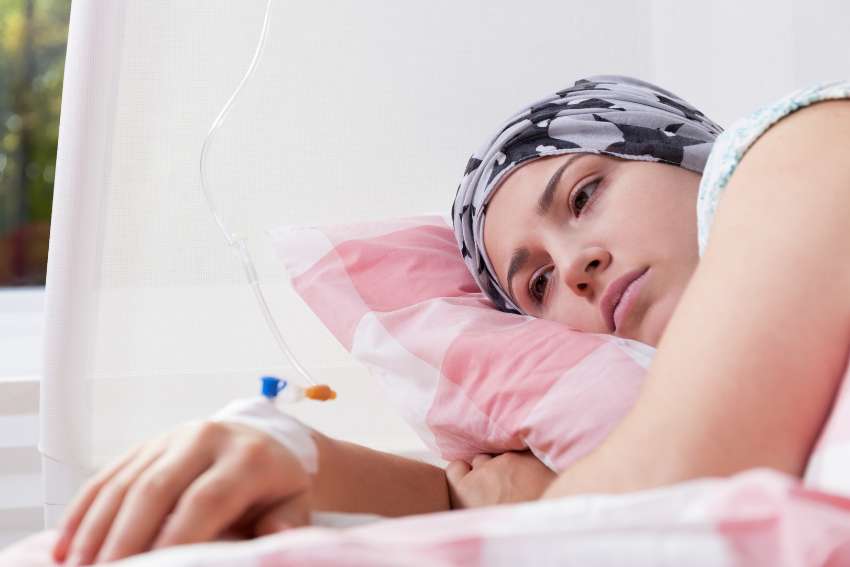 1. City of Hope Comprehensive Cancer Center
City of Hope Comprehensive Cancer Centre has been ranked the best cancer facility, especially for adults, in California.
It was founded in the year 1913 and had established itself as a comprehensive cancer center by 1998. So, it is also amongst the oldest cancer centers in California. It has received accreditation from the National Cancer Institute and is currently an institute for biomedical research for discovering new cancer treatments, along with being a treatment hospital.
The city of Hope has the best team of over 200 Medical Oncologists, Surgical Oncologists, Haematology Oncologists, Hematologic experts, and Paediatric Hematologic – Oncologic experts and scientists who together meet the cancer care needs of both adult and child patients.
Breast Cancer Reconstruction, Plastic Reconstructive Surgery, and Reconstructive Microsurgery are some of the best procedures performed at the hospital.
Along with this, its staff members excel in the treatment of hematologic malignancies, breast cancer, genitourinary cancer, prostate cancer, thoracic tumors, lung cancer, cancer of the gastrointestinal tract, liver cancer, tumors of musculoskeletal origin, gynecological cancer, and brain cancers, as well as several pediatric cancers.
The city of Hope is the most trusted cancer hospital in California since it works on the provision of precision quality care to the patient. Before planning patient care, cancer progression, genomics, and biological properties are first studied.
Address: 1500 E Duarte Rd, Duarte, CA 91010, United States
Also Read: 10 Best Cancer Hospitals in Pune
2. UCLA Medical Centre
UCLA Medical Centre is ranked as the best hospital in California and has been awarded the sixth position on the Best Hospitals Honour Roll. It also holds the 21st position nationally for best cancer hospitals.
It offers adult and pediatric cancer care and has the best team of medical experts for lung and colon cancer surgeries.
Based on patient ratings, UCLA has been rated excellent for overall treatment experience and extended–term survival after discharge from the hospital.
The team at UCLA offers advanced procedures such as image-guided radiation therapy, intensity–modulated radiation therapy, and shaped–beam radiation to maximize treatment outcomes.
Some of the areas of excellence of the hospital include the department of immunology for cancer patients, cancer genetics, geriatrics, and hematology to provide comprehensive yet specialized treatment to all cancer cases. Other than this, it provides treatment for most advanced cancer forms.
Further, they offer supportive services such as pain management, palliative care, patient support, and emotional management during the cancer journey.
The NCI has recognized UCLA as a Comprehensive Cancer Care Centre and is a certified institute for bone marrow transplants and tissue transplantation procedures as accredited by Accreditation of Cellular Therapy.
Address: University of California, Los Angeles, CA 90095, United States
Also Read: 10 Best Cancer Hospitals in Kolkata
3. Palomar Health
Palomar Health is a reputed cancer center in California since it is the first public health district in California to be a member of the Mayo Clinic network.
Palomar Medical Centre is renowned for its state–of–the–art treatment procedures, including robotic surgeries in cases of cancer for additional precision and accuracy in procedures.
The oncologic expert at Palomar health has been performing robotic surgery cancer treatment for almost two decades, so you can only imagine how skilled he must be at the procedure.
Using robotics by using Da Vinci surgical technique improves vision, access, accuracy, and incision of the tumor, which is the procedure opted for at the center.
It boasts of a $ 4 million True Beam cancer treatment system for radiation oncology that offers treatment through the latest technological approach. The advantage of this novel system is that it offers higher doses of radiation through a safe procedure.
The narrow targets achievable by the machine damages the tumor cells more quickly because of its higher dose. Another advantage is that the procedure that took hours can now be completed within minutes at Palomar Health. So it can be easily performed as an outpatient procedure.
One of the treatment goals at Palomar is to perform minimally invasive procedures so that your organs, tissues, and surrounding areas are salvaged. This enables a better recovery, minimal scars, and fewer side effects.
Address: 15615 Pomerado Rd, Poway, CA 92064, United States
Also Read: 9 Top Cancer Hospitals In Chennai
4. Samuel Oschin Cancer Center at Cedars – Sinai Marina Medical Center
Cedars – Sinai is one of California's most renowned cancer centers, able to treat more than 60 types of cancer. This includes the treatment of rare and complex types of cancer, which were probably not being well–managed by other hospitals.
Some of its expert areas are in the treatment of breast cancer, colon cancer, bladder cancer, bone tumors, lung cancer, cancer of the oral mucous membrane/tongue, and ovarian and prostate cancers.
The Samuel Oschin has been designed to offer you the best–supportive cancer treatment by assisting you with each step.
One of the best things about the Cedars – Sinai Hospital is that it is directly led and directed by a team of oncologic and hematologic experts, with them having the Board of Directors position at the hospital. So, you can expect the best compassionate cancer care at this hospital in California.
Along with medical, surgical, radiation, and hematologic experts, the hospital has orthopedic surgeons, psychologists, physical medicine and rehabilitation, Paediatrics, and Soft and Hard Tissue Management experts. Hence, they take care of all your cancer–related concerns, from treatment to reconstruction and stress management.
Address: 8700 Beverly Blvd North Tower, Los Angeles, CA 90048, United States
Also Read: 60 Motivational Quotes About Staying Strong Through Cancer
5. Cancer Center at Stanford Health Care Hospital
Stanford Health provides the most advanced cancer treatment options in California while catering to person-centered and family-centered treatment.
This is possible through the efforts of its experienced team of oncologists and scientists, and clinical researchers who focus on a humanistic and benevolent approach.
Stanford is an NCI – accredited hospital and a founding member of the National Comprehensive Cancer Network, an alliance of the top 26 leading cancer centers.
The center is dedicated to the provision of cutting–edge treatment such as digital mammography to increase diagnostic accuracy, Computer – Aided Diagnosis of tumors for better image analysis, and integration of PET scanners with the biological information of the tumor so that the practitioner more precisely understands the location of cancer.
It has a team of more than 300 clinical researchers, molecular biologists, and a massive team of oncologic doctors. They understand your cancer's molecular, cellular and biological mechanisms so that you are offered the most suitable treatments.
Concerning family care, Stanford provides individualized educational programs such as the Cancer Genetics Program or the Head and Neck Cancers Program for treatment awareness so that family members can support the patient in decision-making.
Address: 500 Pasteur Drive, Palo Alto, California
Also Read: 40 Lost Battle to Cancer Quotes
6. Helen Diller Family Comprehensive Cancer Care Center at UCSF
Helen Diller Family, Comprehensive Cancer Care Centre is ranked among the top 15 cancer hospitals in the US that provide emergency, inpatient, and outpatient cancer services to its patients.
UCSF is one of the cancer care centers in California, providing comprehensive cancer care treatments even in the times of the pandemic spread of COVID-19.
They are making it possible through social distancing, using face masks and PPE equipment for patients and doctors, and pre-screening tests before admission to the ward.
There is a separate COVID-19 ward for positive cases where the best quality cancer care is provided alongside infection management.
However, they also have a teleconsultation feature to provide efficient care for those with mild symptoms remotely.
Address: 505 Parnassus Ave, San Francisco, CA 94143, United States
Also Read: 105 Inspirational Cancer Quotes To Stay Positive
7. USC Norris Comprehensive Cancer Center
USC Norris Comprehensive Cancer Care Centre has been ranked among California's leading cancer care and research institutes.
It involves the treatment and prevention of complex cancer cases such as breast cancer, cancer of the gastrointestinal tract, gynecological cancers, head and neck cancers, hematologic cancers, lung cancer, melanoma, neuro–oncologic tumors, sarcoma, skin cancer, and urologic cancers.
It has a staff of over 300 professionals who adopt a multi-disciplinary approach to treatment.
One of the key features of treatment at USC Norris is that you will be provided with specialized care tailored to your needs.
Address: 1441 Eastlake Ave, Los Angeles, CA 90033, United States
Also Read: 50 Best Cancer Quotes of Encouragement
8. UC Davis Comprehensive Cancer Center
UC Davis Comprehensive Cancer Centre aims to provide the best combination of cancer treatment procedures to facilitate a full recovery.
It has a team of trusted and respected doctors who collaborate with scientists to develop this ideal treatment combination for you.
These novel treatments undergo rigorous studies and trials before safely delivering to you.
A large part of their expertise lies in the treatment of adrenal cortical cancers, brain cancers, breast and cervical cancers, colon cancer, oesophageal cancers, head and neck cancers, thyroid cancer, retinal cancer, lung cancer, prostate cancer, lymphoma, myeloma, and sarcomas.
UC Davis also aims to treat the patient as a whole and not just the symptoms, so they also provide psychological support, pain management, exercise therapies, and other supportive measures.
Address: 2279 45th St, Sacramento, CA 95817, United States
Also Read: 60 Best Positive and Funny Breast Cancer Quotes
9. UCI Medical Center
The UCI Medical Centre is among the top-ranked cancer centers.
It involves a team of oncologic experts who are the best at handling the most complex cancer cases due to their curious, problem–solving approach.
One of the most peculiar cases managed by their team was the treatment of breast cancer during surgery, which involves a high–risk procedure. However, the staff members succeeded in their management.
Going down the minimally invasive routes, medical practitioners at UCI Medical Centres have treated small cancers through endoscopic surgical routes that form a milestone in cancer treatment.
This procedure is called the endoscopic submucosal dissection and is one of the novel procedures developed by the UCI to remove gastrointestinal cancers from the oral routes. Isn't that marvelous?
Address: 101, the City Drive, South Orange, CA 92868, United States
Also Read: 40 Best Emotional and Inspirational Cancer Quotes for Dad
10. Huntington Memorial Hospital
Huntington Hospital is also known for the use of cutting–edge treatment options, including robot-assisted surgeries.
It is one of the top cancer centers in California for providing safe, minimally invasive care to patients.
It specializes in treating different types of cancers and envisions providing equal, compassionate, and quality care to all patients, supported by its diverse, multilingual staff. Their staff is very welcoming and approachable and would be willing to answer all your questions related to diagnosis and treatment.
Thus, one of the Huntington Center's objectives is patient-centered care. Another objective inadvertently is to improve the quality of care, for which it conducts regular joint–care conferences to guide standards of care and evidence-based approach to cancer treatment.
Address: 100 W California Blvd, Pasadena, CA 91105, United States