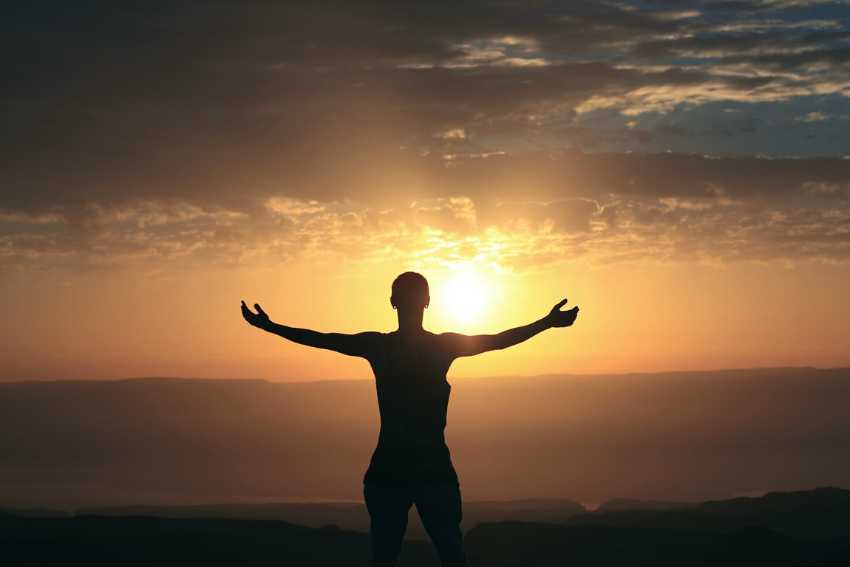 Looking for the perfect way to spread joy and happiness as we enter a new year? Get inspired and connected with your loved ones this New Year with our collection of a happy new year positive quotes! Find the perfect quote about joy, good fortune, and a fresh start for 2023!
Also Read: 50 Happy New Year Wishes for Sisters
50 Happy New Year Positive Quotes
Wishing everyone a happy and healthy 2023 filled with warmth and hope! As we start the New Year and make resolutions for the season ahead, here are some positive quotes to stay inspired no matter what comes our way.
Happy New Year Positive Quotes
1. "Cheers to a New Year and another chance for us to get it right." – Oprah Winfrey
2. "A new year brings not only happiness, it makes us bold and confident to fulfill our dreams or a mission." – Priti Ambani
3. "Every New Year people get you some presents but your best present you get never changes: Your own existence! It is also the most magical celebrate of the universe!" – Mehmet Murat ildan
4. "Write it on your heart that every day is the best day in the year."– Ralph Waldo Emerson
5. "Every time you tear a leaf off a calendar, you present a new place for new ideas."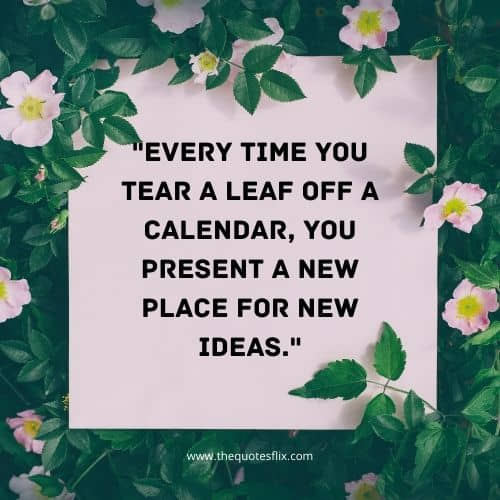 Also Read: 50 Happy New Year Wishes for Brother [2023]
6. "New Year is a new morning and a new morning is a new opportunity and a new opportunity is a new path and finally, a new path is a new richness!"
7. "Life has no remote , so wake up and change it."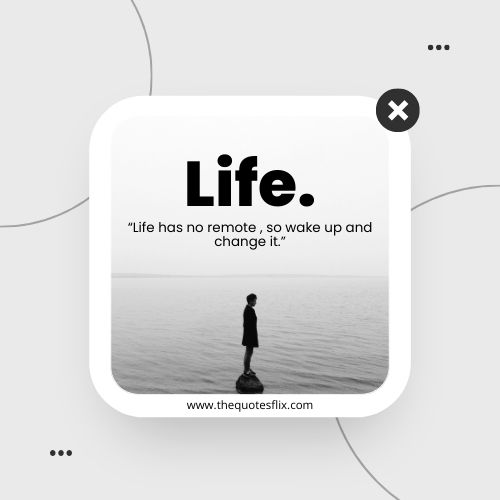 Also Read: 50 Best Happy New Year Wishes for Son [With Images]
8. "New beginnings are in order, and you are bound to feel some level of excitement as new chances come your way." —Oscar Auliq-Ice, author
9. "And now we welcome the new year, full of things that have never been." – Rainer Maria Rilke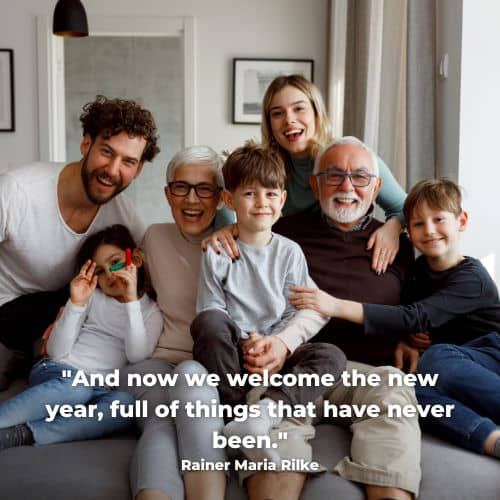 Also Read: 50 Happy New Year Wishes For Parents [2023]
10. "Time for another year to begin. The year will be gone and we will start again. As the new year begins stay focused on your goals and let your attitude be happy, positive, and encouraging to others."
11. "I'm so proud of all your accomplishments this year — and I just can't wait to see what you do in the next."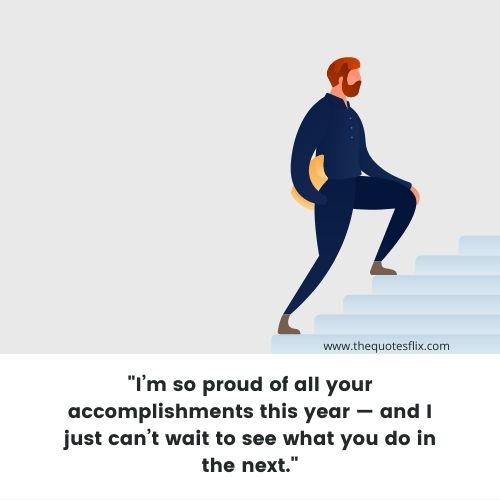 Also Read: 50 Happy New Year Greetings for Business [2023]
12. "There are greater things to be achieved in every new year, and each and everyone must prepare themselves to be great, not by words of the mouth, but by alot of sacrifices."
13. "Year's end is neither an end nor a beginning but a going on."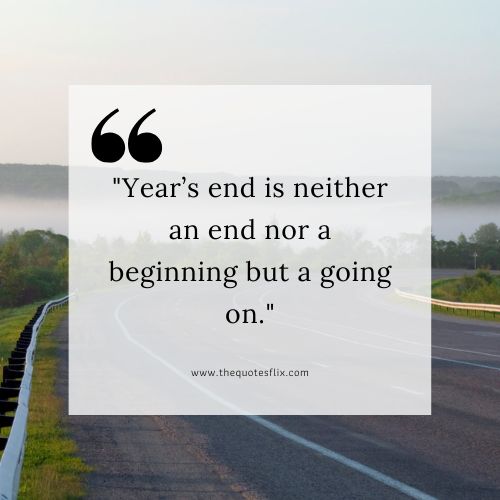 14. "We must always change, renew, rejuvenate ourselves; otherwise, we harden." — Johann Wolfgang von Goethe
15. "You can get excited about the future. The past won't mind." — Hillary DePiano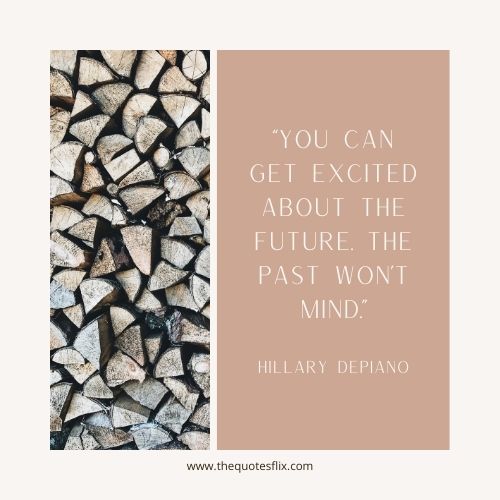 Happy New Year Inspirational Quotes
Kick-off 2021 with motivation and enthusiasm by reading and sharing these ten inspirational New Year quotes to keep you feeling positive and excited for the year ahead.
From wise sages like Maya Angelou to the modern advocate Dr. Seuss, these quotes will fuel your fire as you enter a new year of possibilities. So put on a smile and make this New Year different from all that has gone before – let go of the past, find joy in the present, and look towards an exciting future!
Also Read: 50 Happy New Year Greetings for Love in 2023
16. "The object of a New Year is not that we should have a new year. It is that we should have a new soul new start".
17. "Although no one can go back and make a brand new start, anyone can start from now and make a brand new ending."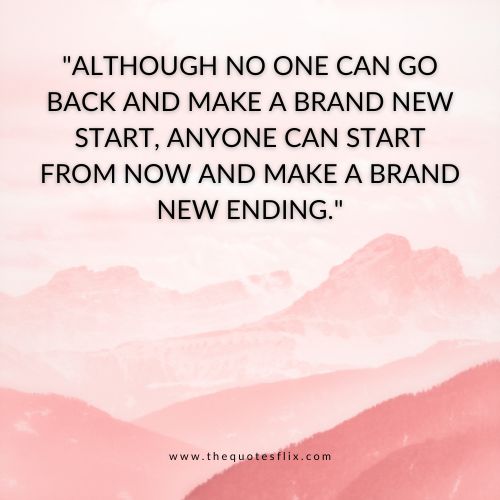 18. "Happy new year we tell each other every year, contains a simple but significant message: Try to be happier and don't care to your problems too much."
19. "A new year to dream big dreams, to set big goals and achieve all that you are wishing for. Happy New Year!"
20. "Some people swear there's no beauty left in the world, no magic. Then how do you explain the entire world coming together on one night to celebrate the hope of a new year?" — Claire Morgan
21. "I hope you realize that every day is a fresh start for you. That every sunrise is a new chapter in your life waiting to be written. Happy new year 2023."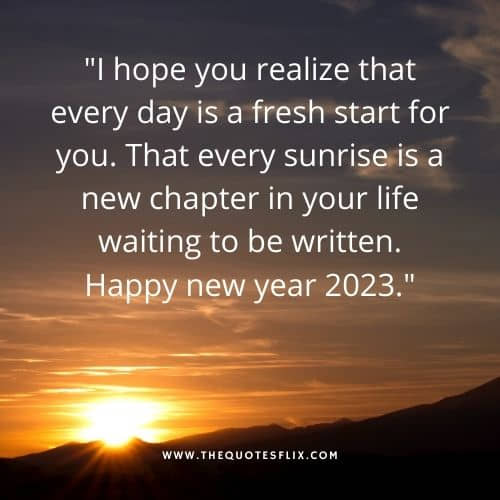 22. "If you bring forth what is within you, what you bring forth will save you. If you do not bring forth what is within you, what you do not bring forth will destroy you."
23. "Be at war with your vices, at peace with your neighbors, and let every new year find you a better man."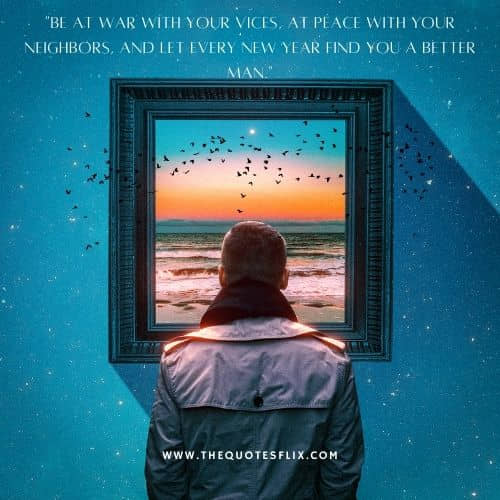 24. "Most people will passively do exactly what they did last year. Whatever you do, don't let that person be you." ― Richie Norton
25. "Write it on your heart that every day is the best day in the year." — Ralph Waldo Emerson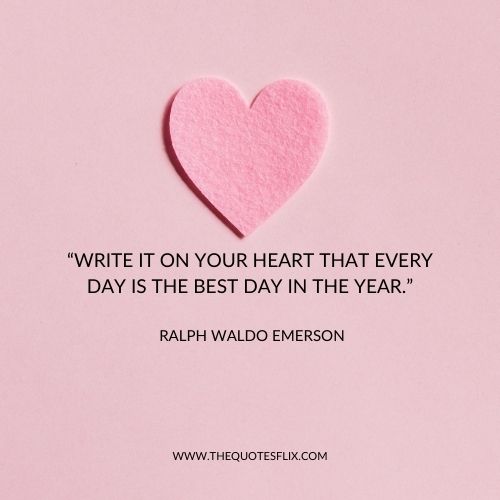 Happy New Year Love Quotes
Nothing sets the tone for a new year of romance like sweet, adoring words. Whether in a committed relationship or still searching for love, these 10 quotes will help you unlock your heart and be ready to spread the love. Read on to discover how to make 2023 filled with compassion, understanding, and admiration:
Also Read: 60 Best Funny Quotes About Weight Loss
26. "A successful marriage requires falling in love many times, always with the same person." – Mignon McLaughlin
27. "Love is when the other person's happiness is more important than your own. "– H. Jackson Brown Jr.
28. "And now we welcome the new year. Full of things that have never been." —Rainer Maria Rilke, poet
29. "You can find inspiration in everything. If you can't, then you're not looking properly."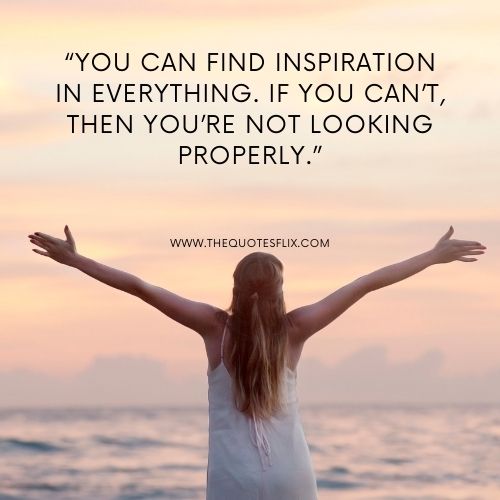 Also Read: 40 Lost Battle to Cancer Quotes
30. "Yesterday I was clever, so I wanted to change the world. Today I am wise, so I am changing myself. time to make some great changes within! Happy new year."
31. "You are never too old to set another goal or to dream a new dream." — C.S. Lewis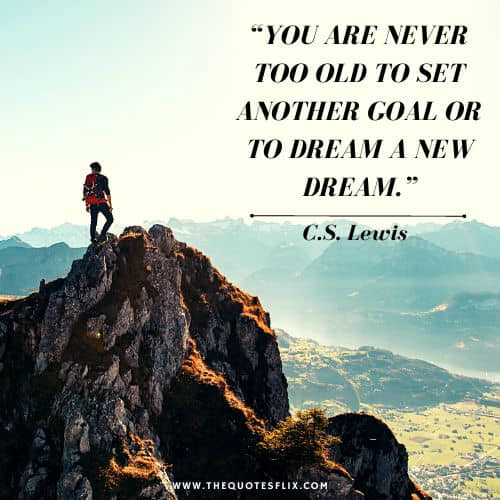 Also Read: 80 Best Funny Real Estate Quotes
32. "Plant seeds every single day that you know who you are, you know what you're about and you know what goals you've set for yourself." —Stephen Curry, athlete
33. "Last year told you what you needed to know. Now it's go time."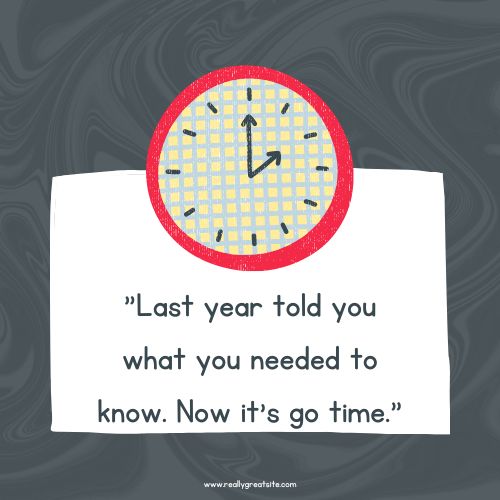 34. "Someone ought to tell us, right at the start of our lives, that we are dying. Then we might live life to the limit every minute of every day. Do it! I say. Whatever you want to do, do it now."
35. "Human potential, though not always apparent, is there waiting to be discovered and invited forth." — William Purkey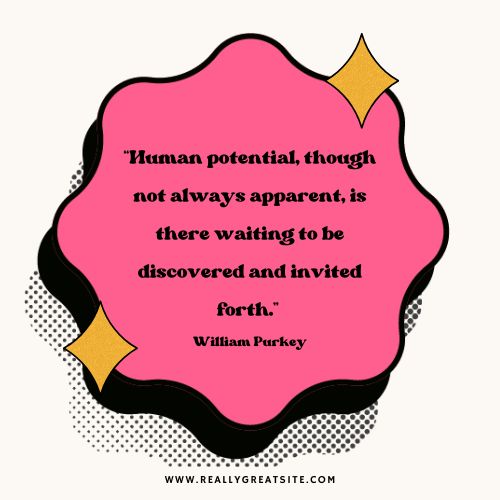 Also Read: 115 Best Inspirational Dental Quotes
36. "Another New Year's dawned, new opportunities and difficulties are sneaking around you. To take hold of good and let go bad, face the new challenges and open the new chances to anew your life again."
37. "Don't make plans. Make options."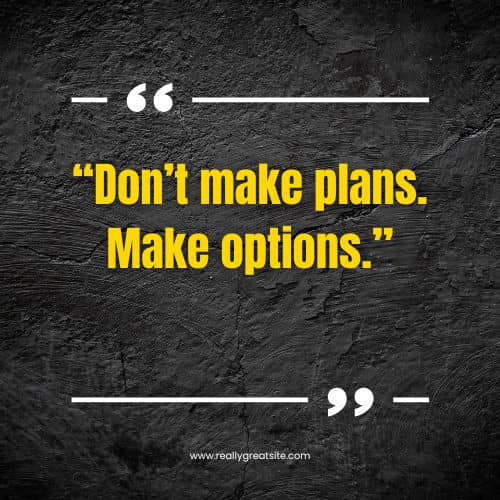 38. "Make a New Year's prayer, not a resolution. Pray for courage."
39. "It's time to unfold new pages and start a new chapter in your life because it's a New Year. Happy New Year."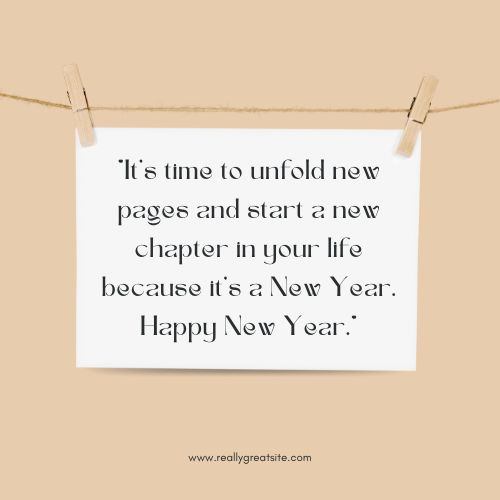 Also Read: 40 Best Emotional and Inspirational Cancer Quotes for Dad
40. "Everyday train your brain to solve all difficulties and transform them into opportunities, get rich mentally, physically and financially."
41. "For last year's words belong to last year's language and next year's words await another voice." — T.S. Elliot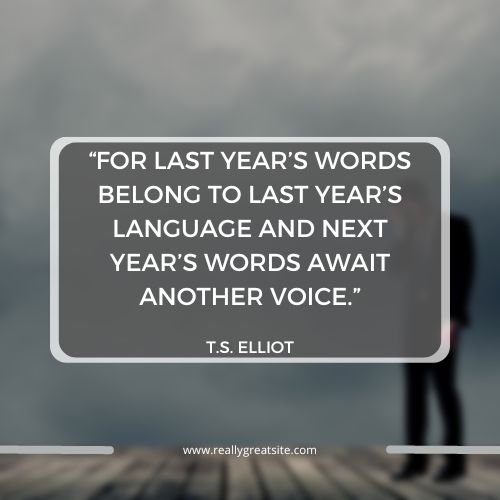 Positive Happy New Year Quotes
As we enter a new year, keep these 10 positive happy new year quotes close to your heart and share them with loved ones. An inspirational quote or two is necessary to see the brighter side of life and start anew – full of optimism, hope, and love. So what are you waiting for? Let's get inspired:
42. "Always find time for the things that make you feel happy to be alive."
43. "If you don't find your passion in your paycheck, go find it somewhere else."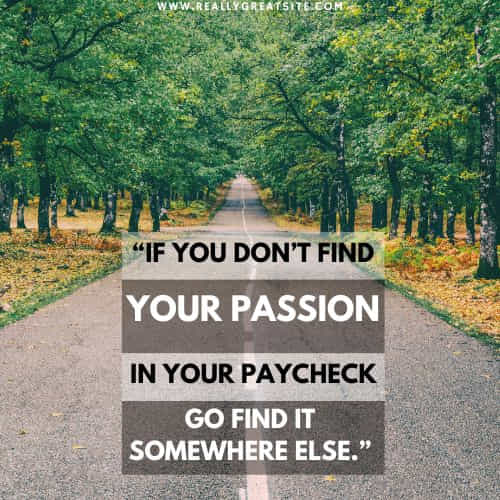 Also Read: 30 Best Inspirational Pancreatic Cancer Quotes
44. "It is your right to choose what you do and don't do, to choose what you believe in and don't believe in. It is your right to curate your life and your own perspective." —Lady Gaga
45. "The beginning of every New Year is always the best time to give another chance to your neglected talents!"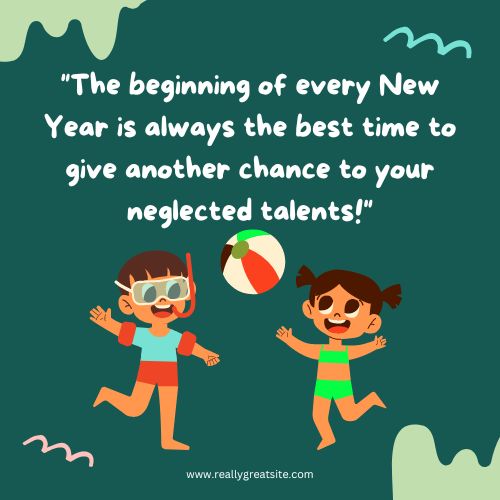 46. "Embrace new ideas, knowledge and every opportunity. And always surround yourself with good people and avoid toxic and negative people to secure your peace of mind and dignity."
47. "And suddenly you just know: it's time to start something new and trust the magic of beginnings."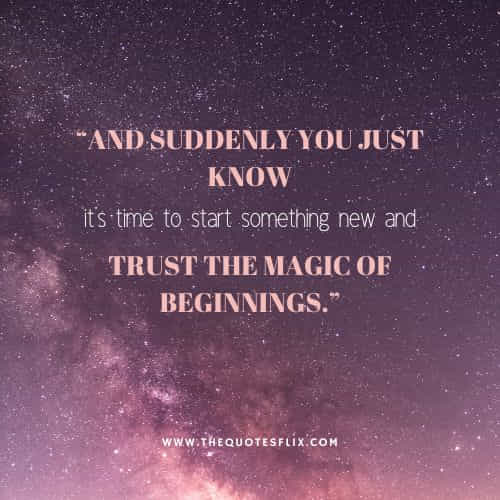 Also Read: 40 Best Inspirational Brain Cancer Quotes
48. "New Year's Day is every man's birthday." — Charles Lamb
49. "The way I look at it, every day that I'm moving forward is a day I'm not moving backward."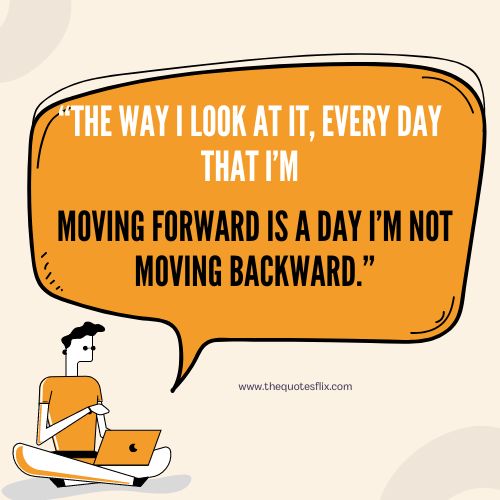 50. "The New Year symbolizes the ending of one year and the beginning of yet another. We celebrate this event, yet it is only a moment in time, like any other day. But it is also considered a time when new beginnings can happen. Be determined to have a Happy New Year!"
51. "The first step towards getting somewhere is to decide you're not going to stay where you are."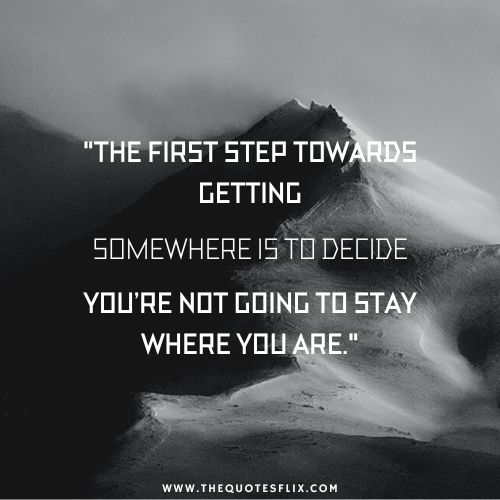 52. "We are meant to outgrow ourselves; indeed, we can no more avoid this development than we can stop the aging process. The only question is how gracefully—and healthily—we will handle the transition."
53. "The secret of change is to focus all of your energy, not on fighting the old, but on building the new." — Dan Millman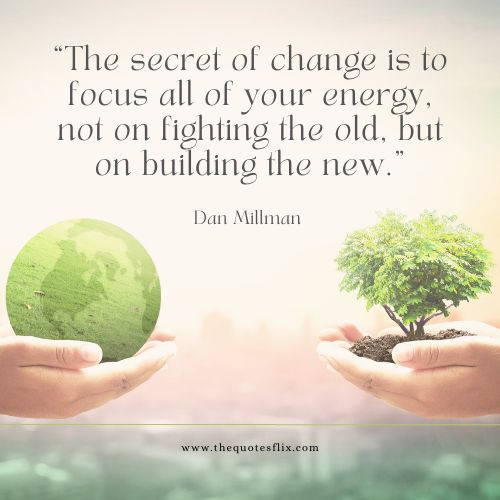 54. "Approach the New Year with resolve to find the opportunities hidden in each new day." — Michael Josephson
55. "I love that this morning's sunrise does not define itself by last night's sunset." – Steve Maraboli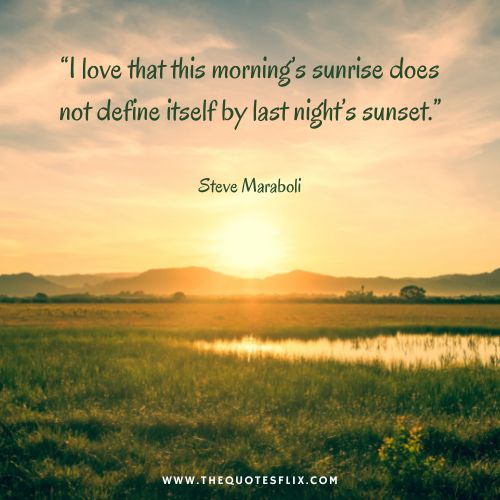 56. "A New Year is like a blank book, and the pen is in your hands. It is your chance to write a beautiful story for yourself. Happy New Year."
Summary
As the new year approaches, it's natural to feel a sense of excitement and expectation for what the future holds. One way to start the year on a positive note is to reflect on the past and set intentions for the future. One way to do this is by reading and reflecting on uplifting and inspiring quotes about the new year.