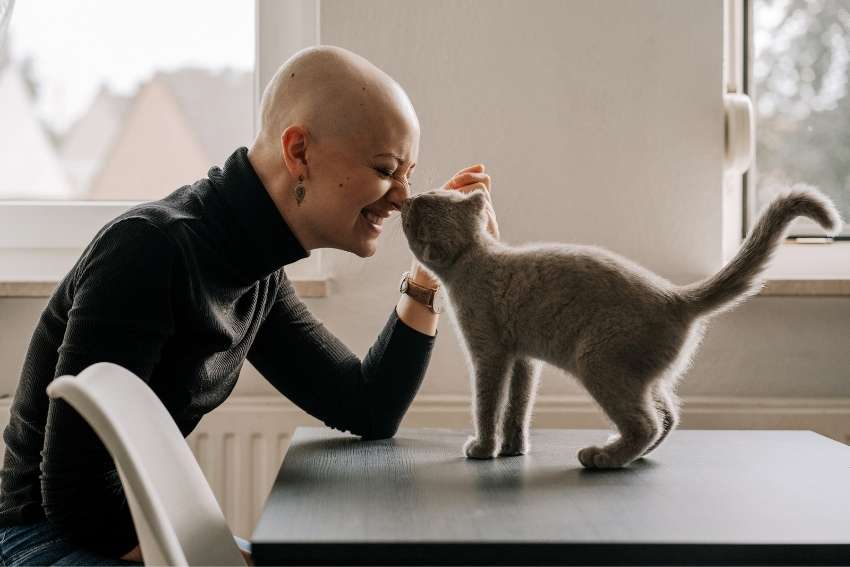 The news of cancer diagnosis is quite horrific, and people mostly find it depressing. They go through emotional turmoil inside their head and often find themselves isolated from others. In this article, we have compiled a list of 105 inspirational cancer quotes that might help you stay positive through your journey and gain a different perspective on life. We have also given a download link at the end of this post, with which you can easily save these motivational cancer quotes on your device.
Also Read: 60 Best Positive and Funny Breast Cancer Quotes
105 Inspirational cancer quotes to stay positive
1. "Do not make permanent decisions based off of temporary feelings." – Brandi Benson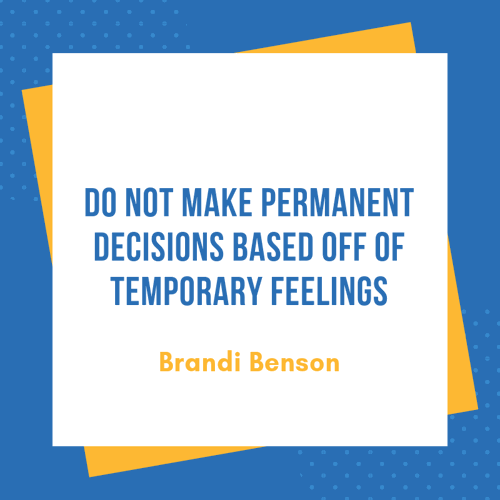 Also Read: 50 Best Christmas Religious Quotes
---
2. "Life has become immeasurably better since I have been forced to stop taking it seriously." – HUNTER S. THOMPSON
3. "Faith doesn't always mean that God changes your situation, sometimes it means he changes you." – Steven Furtick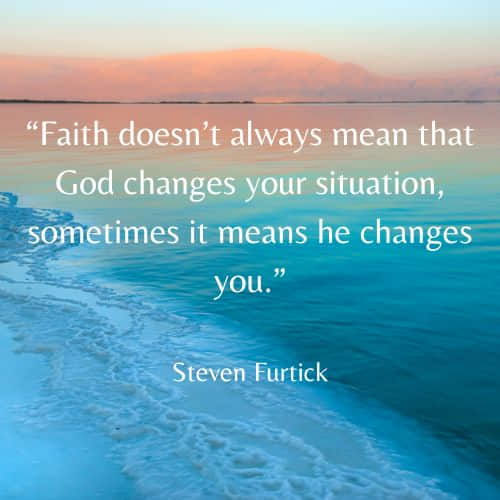 Also Read: 60 Best Funny Halloween Quotes
---
4. "See it, believe it, Be It!" – Marie
5. "You can achieve anything you set your mind to." – Jimmy (brain cancer survivor).
6. For small creatures such as we, the vastness is bearable only through love." – Carl Sagan by Nora Mcmahon (ovarian cancer survivor).
7. "Always believe!!!" – Kay (leukemia survivor)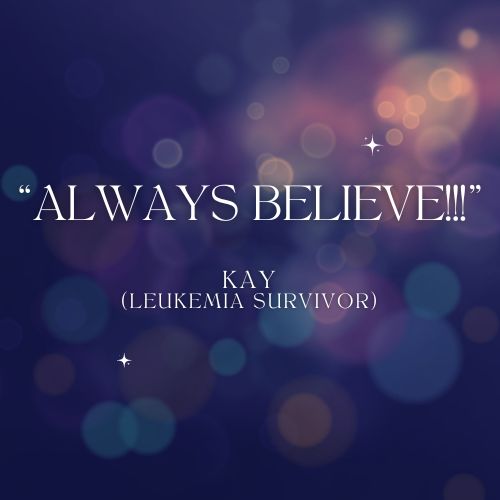 Also Read: 50 Best Inspirational Cancer Quotes for Family
---
8. All we've got is hope, and we hang on to that every single day." – Caleb scott (brain cancer survivor)
9. "One minute at a time! Some days are too much to handle so break it down. Deal with the moment in front of you and worry about the next when you get there." – Corie mogenis (thyroid cancer survivor)
10. "Cancer is only going to be a chapter in your life, not the whole story" – Joe Wasser by Jennifer (thyroid cancer patient)
Also Read: 40 Best Inspirational Leukemia Quotes
---
11. Promise me you'll remember, you are braver than you believe, stronger than you seem and smarter than you think". – Emma rose wiggins (Thyroid cancer survivor)
12. "This too shall pass" – Lana Bauwens (Colon cancer survivor)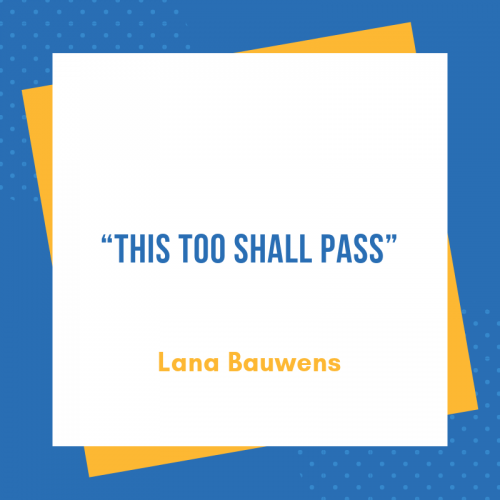 Also Read: 40 Lost Battle to Cancer Quotes
---
13. "I am not thankful for cancer, but I am thankful for what cancer has taught me." – Brett Conley (leukemia survivor)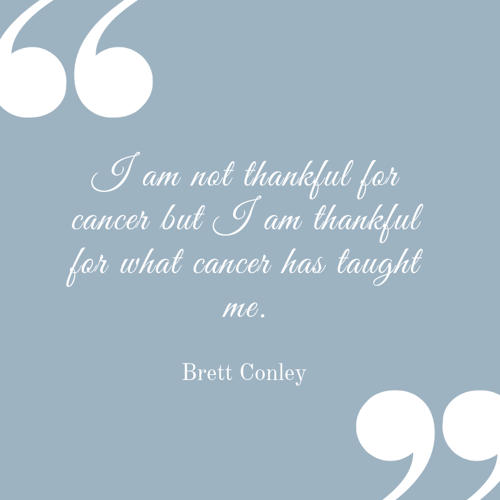 Also Read: 50 Best Cancer Quotes of Encouragement
---
14. "Don't worry about tomorrow as it only ruins today." – Cara (cervical cancer fighter)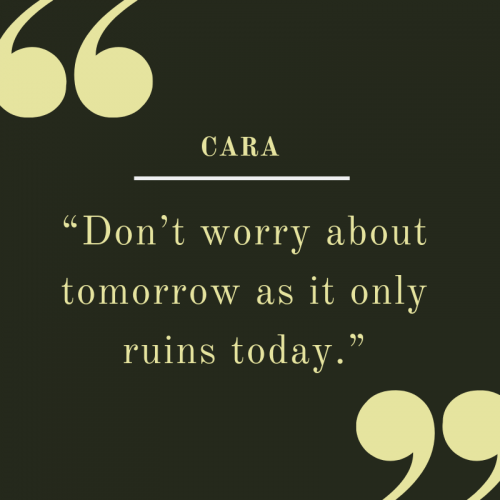 Also Read: 40 Best Emotional and Inspirational Cancer Quotes for Dad
---
15. "Love yourself, you are your longest commitment." – Mia Sophia (lymphoma survivor)
16. "Strength does not come from winning. Your struggles develop your strengths. When you go through hardships and decide not to surrender, that is strength" – Mahatma Gandhi
17. "Family support is the biggest love on earth." – Anton (Brain cancer patient)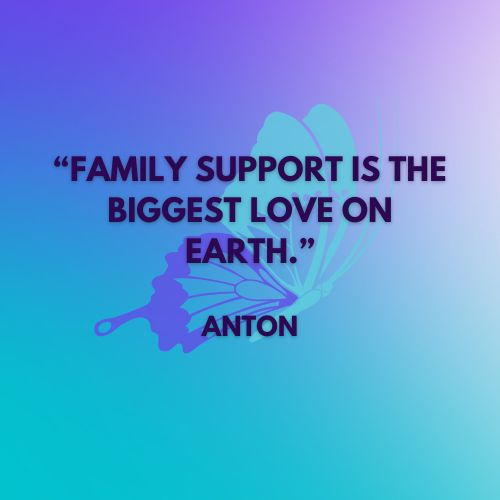 Also Read: 60 Best Quotes From Cancer Survivors
18. "There will come a time in life when you believe everything is finished. That will be the beginning." – Bishop (thyroid cancer survivor)
19. "Die with memories, not dreams" – Rob Guarino (nasal sinus carcinoma survivor)
20. "You are not your scars." – Malisa morris (breast cancer survivor)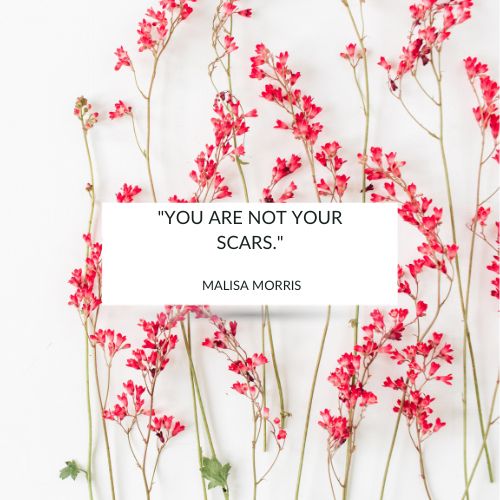 Also Read: 30 Best Inspirational Pancreatic Cancer Quotes
---
21. "Give your morning to god, and he will give you a day." – Carmel Murphy (Breast cancer survivor)
22. "Close your eyes and imagine the best version of you possible. That's who you are, let go of any part of you that doesn't believe it" – C. Assad by Rach Dimare (breast cancer survivor)
23. "Always be inspired on every trial you face, for these are stepping stones for a higher purpose" – Juano Ocampo (brain cancer patient).
24. "Breathe. It's only a bad day, not a bad life" – Johnny Depp by Jailyne (lymphoma survivor)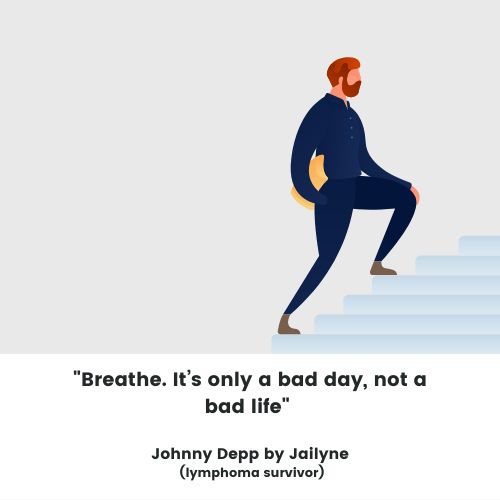 Also Read: 50 Best Inspirational Cancer Quotes for Moms
---
25. Dance, dance for today, and dance for tomorrow." – Valory newton (osteosarcoma survivor)
26. "Be your healthcare advocate. You owe it to yourself and the people that love you." Dawnia (kidney cancer survivor)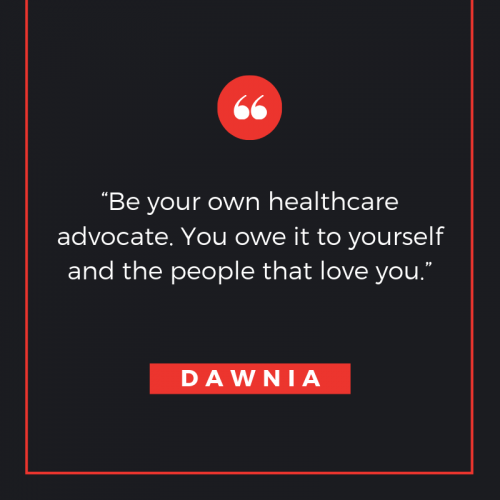 Also Read: 40 Best Inspirational Skin Cancer Quotes
---
27. "Fight for your life because you're better than cancer." by Jourdan (Thyroid cancer survivor)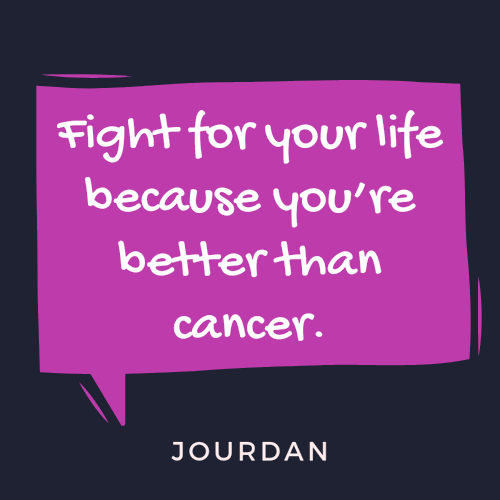 Also Read: 40 Best Inspirational Brain Cancer Quotes
---
28. "The devil whispered in my ear, "you're not strong enough to withstand the storm." today I whispered in the devil's ear, "I am the storm." by Sophie Wardle (brain cancer fighter)
29. "You are not in charge of the life you are given, but you are in charge of how you choose to live it." by Crystal Bierbaum – Thyroid cancer fighter
30. "Believe in miracles" by Siobhan moxhay (Myeloma patient).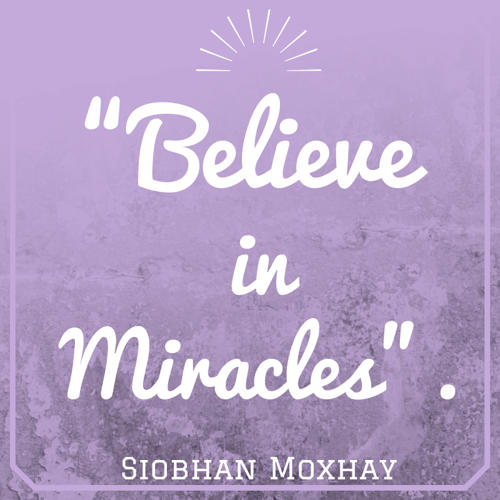 Also Read: 40 Best Motivational Cancer Hope Quotes
---
31. "Surviving cancer is not the end of a gruesome story, it's the beginning of a beautiful one." by Casey (Thyroid cancer patient)
32. "We can't direct the wind, but we can direct the sails." by Assia (Leukemia patient)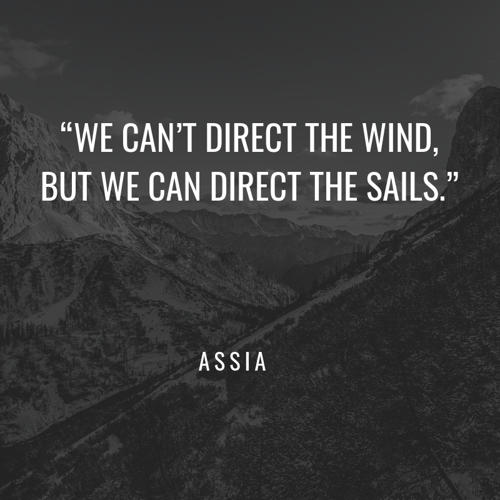 Also Read: 60 Best Love Forgiveness Quotes
---
33. "Rejoice to rebuild the storm has passed" by Ammy – (Brain cancer patient)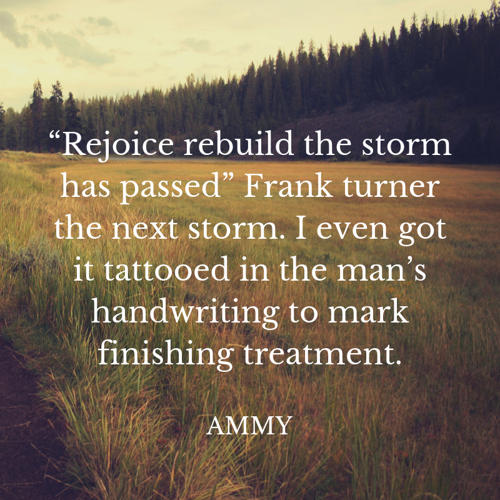 Also Read: 80 Best Mental Health Motivational Quotes
---
34. "Live like there is no tomorrow" by Jen – thyroid cancer patient
35. " Life's challenges can make us bitter or better. Choose to learn and grow, not to be a victim of circumstances." by Amy – lung cancer patient.
36. "You can't control some of the things that happen in your life, but you can control the way you look at them." by Lina Miranda – stomach cancer survivor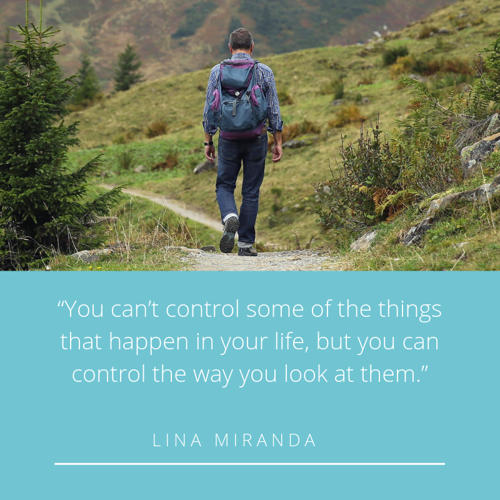 Also Read: 115 Best Inspirational Dental Quotes
37. "It comes down to a simple choice really: get busy living, or get busy dying." – from The Shawshank Redemption by Laurie – tongue cancer survivor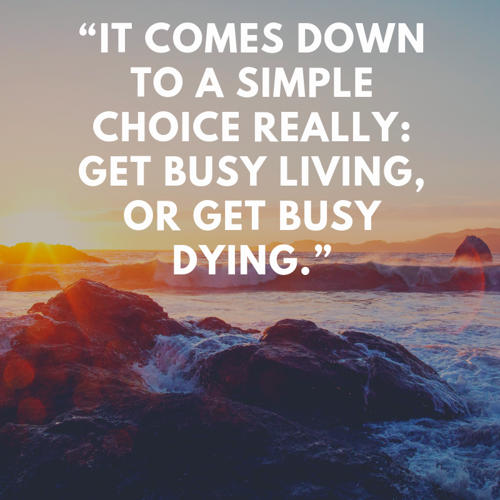 ---
38. "Speak up or forever hold no peace." by Courtenea Brown – leukemia survivor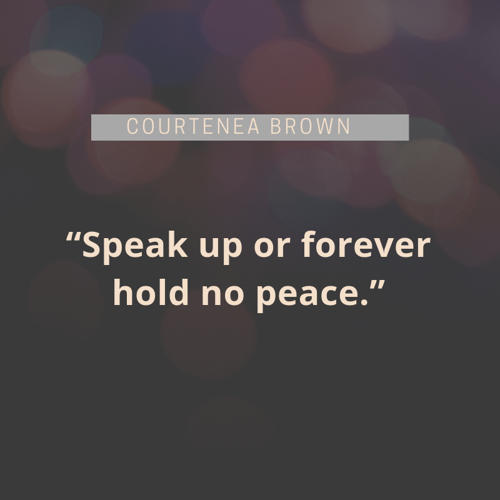 ---
39. "No pain we endure, no trial we experience is ever wasted" – Orsion f. Whitney by Megan – dermatofibrosarcoma protuberans survivor
40. "You must do the thing you think you cannot do." – Eleanor Roosevelt by Meredith Winn – bone cancer survivor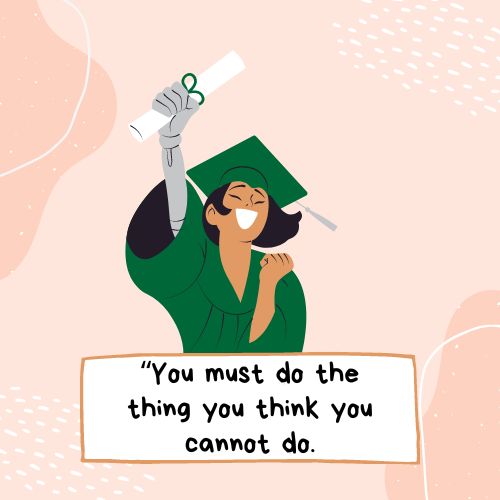 ---
41. Emotions are dangerous, they can cloud and distort your vision as well as the people around you, take a second and think it through yourself." – Destiny Carson (thyroid cancer survivor)
---
42. "Cancer doesn't define who you are, you do it, so keep going." by Marla – thyroid cancer survivor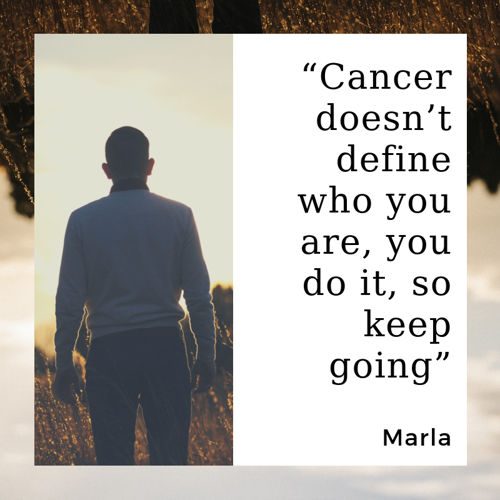 ---
43. "I want to stay as close to the edge as I can without going over. Out on the edge you see all kinds of things you can't see from the center." – Kurt Vonnegut by Heather – Bladder Cancer Survivor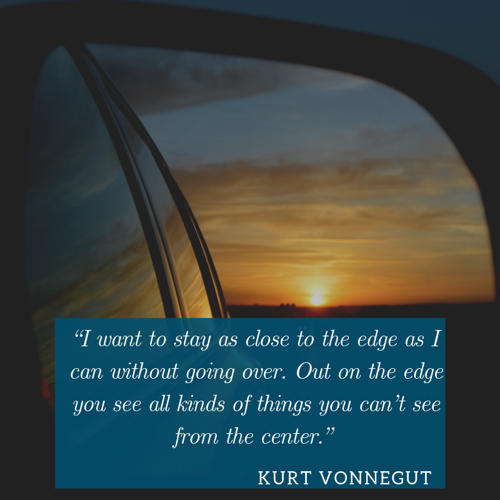 ---
44. Never give up. Keep fighting. No excuses. Be the best you." by Jenn roder – Thyroid cancer survivor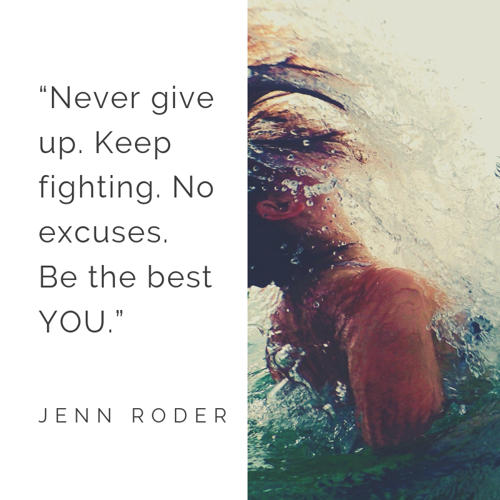 ---
45. "You sometimes have to look back, to see how far your journey has taken you"
Kandice Welch – Thyroid cancer survivor
46. "I had cancer but cancer never had me." by Julia spurge salerno" – Ewing's Sarcoma survivor
---
47. "Fight until you have no more fight to give and then fight some more." – Gemma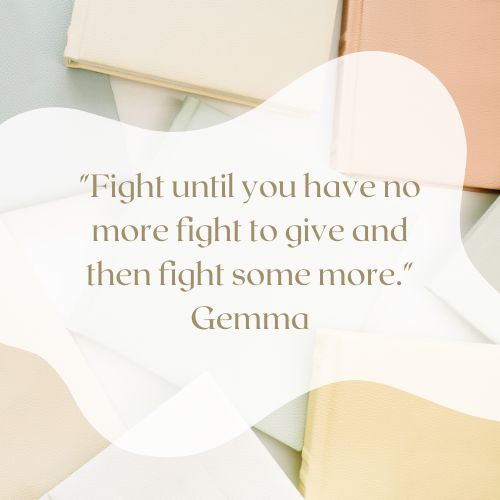 ---
48. "Life is a very precious gift. And unfortunately, you don't truly realize it until you are fighting to stay alive." by Tiffani – Acute promyelocytic leukemia survivor
49. "Cancer is only a chapter in my life, not my whole story." Leanne – chronic myeloid leukemia survivor
---
50. "Last night I lost the world, and gained the universe." Lisa Ward – hodgkin's lymphoma survivor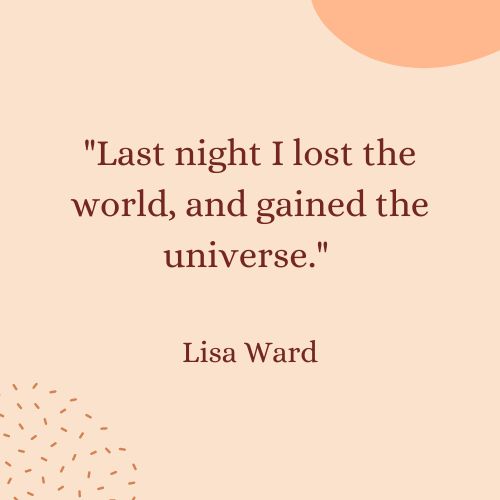 ---
51. "Don't count the days, make the days count." By Olivia pexman – acute myeloid leukemia survivor
52. "Be joyful in hope, patient in affliction, faithful in prayer." – Romans 12:12
Nicole body – Sarcoma survivor
53. "For I am sure that neither death nor life, nor angels nor rulers, nor things present nor things to come, nor powers, nor height nor depth, nor anything else in all creation, will be able to separate us from the love of god in Christ Jesus our lord." – Romans 8:38-39
Marissa Henley (Angiosarcoma survivor)
54. "Keep putting one foot in front of the other. That's all you need to do right now" – said by my radiologist the day I was diagnosed. by Jen – breast cancer survivor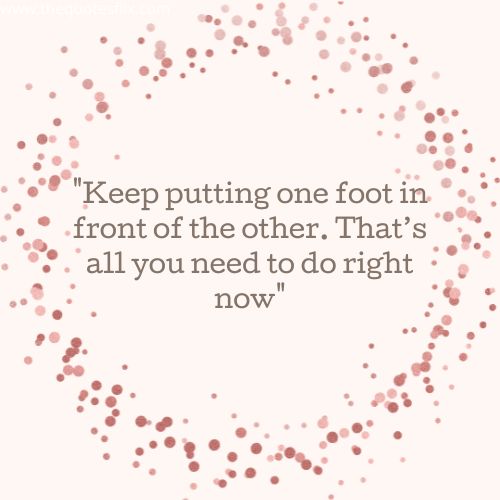 ---
55. "Life is much better when you choose happy. Despite your uncontrollable circumstances you have the choice to choose happy and to choose life." by Lakeia Clark
56. "Keep your face to the sunshine and you cannot see the shadows. It's what sunflowers do." By Emma (Breast cancer survivor)
57. "When I believe in something, I fight like hell for it!" – Steve Mcqueen by Merak – GIST survivor
---
58. "Some people are fit and healthy, they may live for a short time or a long time. I had cancer, I might live for a short time or a long time. So, the message is just live!" – Julie Randall (Melanoma survivor)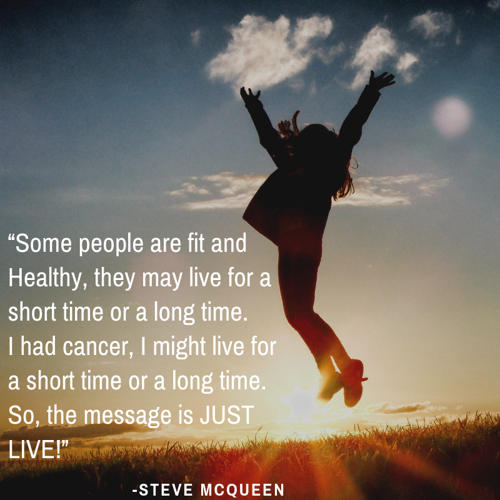 ---
59. "If you can't stop thinking about it, don't stop working for it" by Laura – Melanoma survivor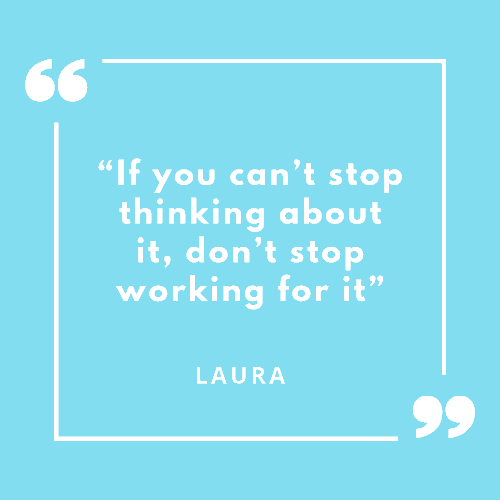 ---
60. "I love saying 'fear is just a thought. Thoughts can be changed." by Josh perry – Brain tumor survivor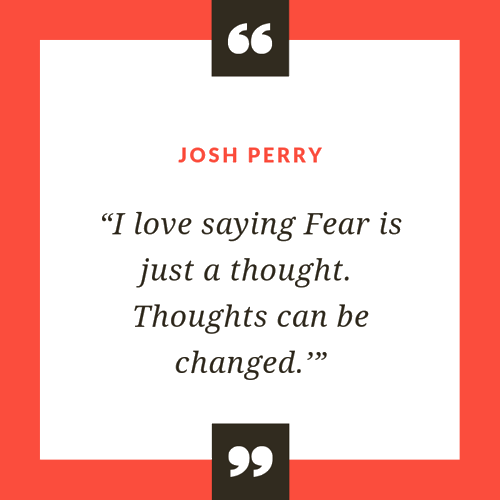 ---
61. "You should never regret anything in life. If it's good, it's wonderful. If it's bad, it's experience" by Jaime hall – Oligodendroglioma survivor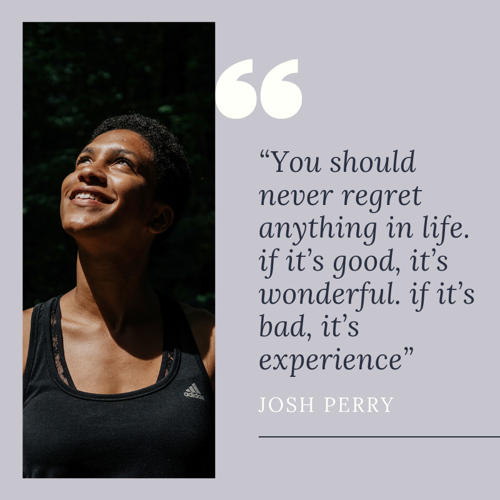 ---
62. "Be brave, be bold and thrive in the life you have. You never know when it's going to change." by Benjamin Prewitt – Oropharyngeal cancer survivor
---
63. "You have to be "courageous through cancer"" by Via – leukemia survivor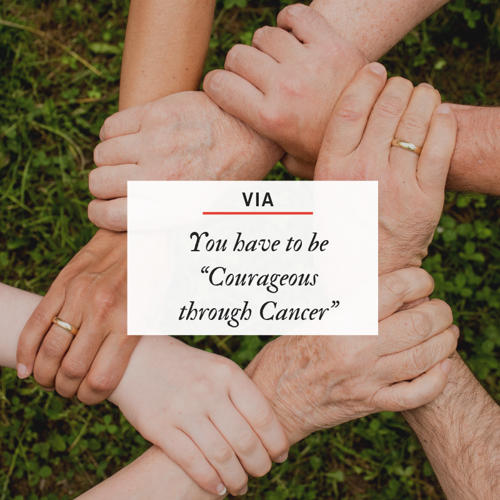 ---
64. "You are a child of the universe, no less than the trees and the stars; you have a right to be here. And whether or not it is clear to you, no doubt the universe is unfolding as it should." – Max Ehrmann by Catalina Ritzinger – multiple cancer survivor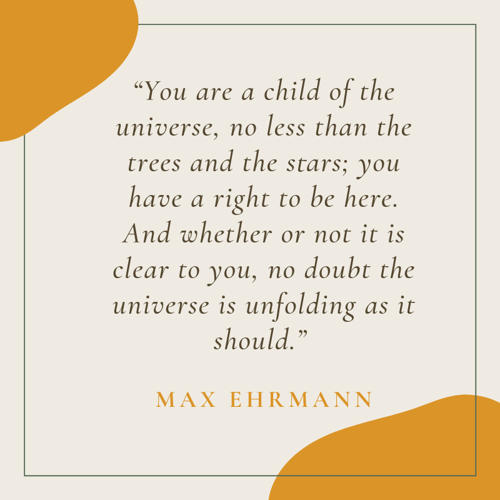 ---
65. "No one fights alone', 'let's do this!', and 'I wish cancer would get cancer and die'"
Cedrik – Mulitple Myeloma survivor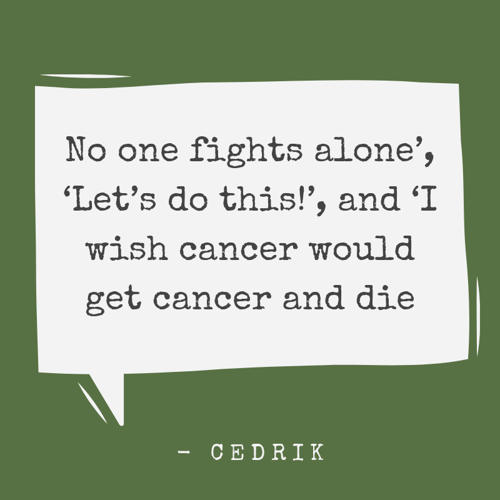 ---
66. "Do something today that your future self will thank you for." By Hannah – thyroid cancer survivor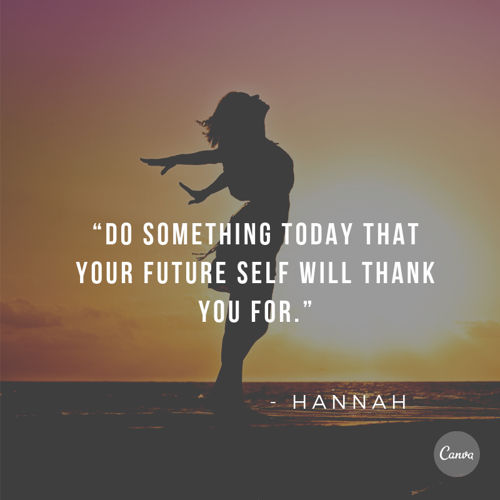 ---
67. "You never know how strong you are until being strong is the only choice you have." Sarah – Thyroid cancer survivor
---
68. "Darkness exists so that stars can shine." by Gemma – Thyroid cancer survivor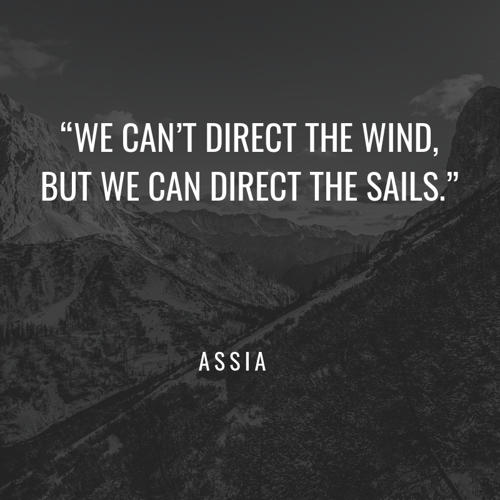 ---
69. "I can do all things through Christ, who strengthens me" by Brenda – breast cancer survivor
70. The first step to happiness is accepting who you are and where you are- the rest will follow after that" by Daynah (Non-Hodgkin's lymphoma survivor)
71. She never seemed shattered; to me, she was a breath taking mosaic of the battles she's won." by Nicole Munoz – Hodgkin's Lymphoma survivor
---
72. "Life is too short not to live it to its fullest." By Becky – Stage 4 Hodgkin's lymphoma survivor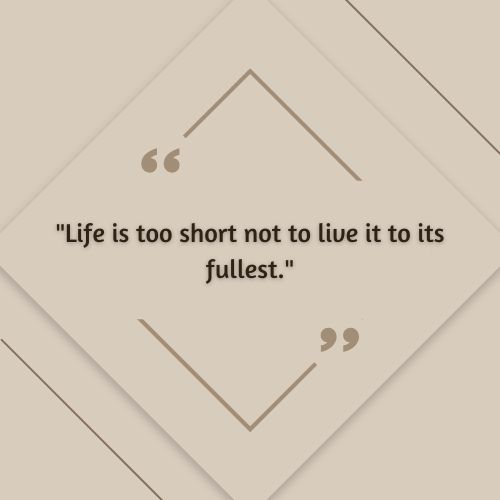 ---
73. "Even though I walk through the darkest valley, I will fear no evil, for you are with me; your rod and your staff, they comfort me." by David Cruz – lymphoma survivor
74. "You were assigned this mountain to show others it can be moved."
Shanee wilson – lymphoma survivor
75 . "Tragedy should be utilized as a source of strength – I saw this once on Instagram from another cancer patient, you must use what life throws at you to become the best person you can."
---
76. "Keep going don't stop! Kgds!" by Barbara – Hodgkin's lymphoma survivor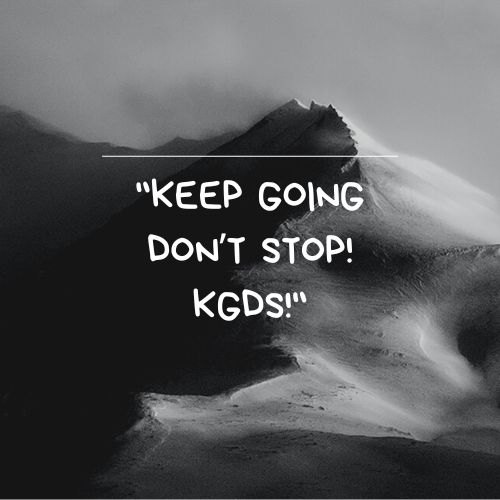 ---
77. "Life is not about how you die but how you live." I have it tattooed on my back
Sarah – Non-Hodgkin's lymphoma survivor
78. "Carpe scrotiem! Don't be afraid to check yourself and talk about your 'boys' with your boys!"
Justin – testicular cancer survivor
---
79. "Stay persistent." Cam – cervical cancer survivor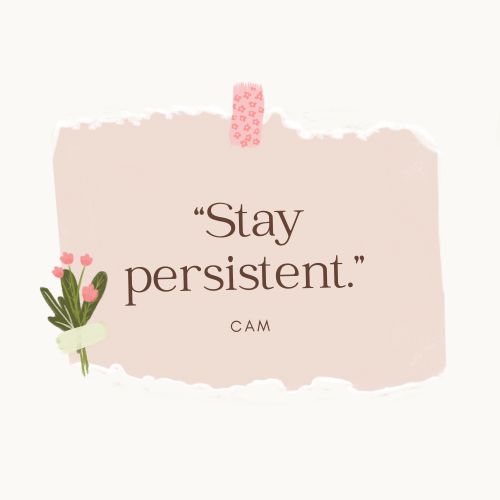 ---
80. "Spare no day, no minute, no second. Time isn't promised, but it is permitted." By Jamilah Lawry – cervical cancer survivor
81. "Strength grows in the moments when you think you can't go on, but you keep going anyway." By Crystal – Cervical cancer survivor
82. "Everyone has a story. Cancer tried to end my life story. I decided to write another chapter." John – colon cancer survivor
---
83. "You can fight this, there's no other option!" By Julie – colon cancer survivor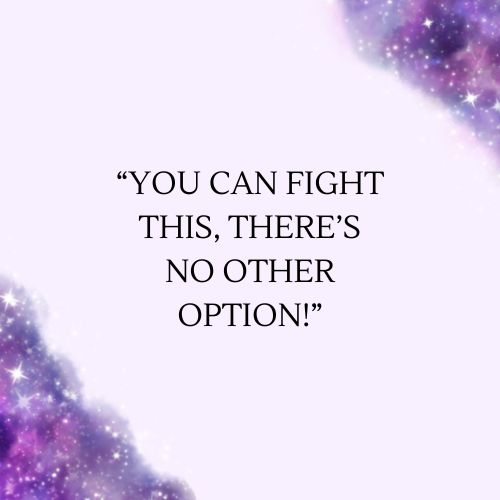 ---
84. "Live, love, laugh and repeat because life is fragile! Celebrate every win and create your own happiness!!" By Kimberly coleman – Stage 2 rectal cancer
85. "I may have cancer, but cancer will never have me!" By Kere – breast cancer survivor
86. "The Human Spirit is stronger than anything that can happen to it." – C.C. Scott
---
87. I am going to beat this cancer or die trying.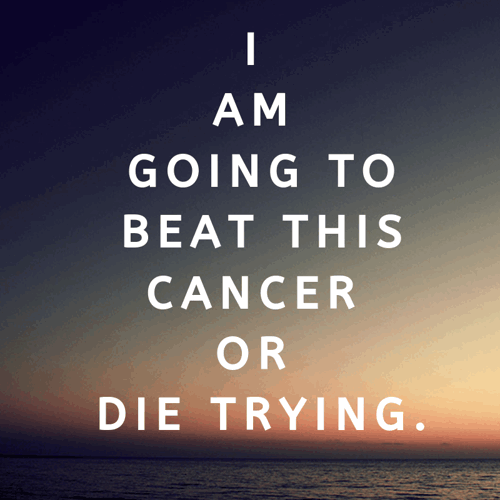 ---
88. "It takes balls to survive testicular cancer."
89. "Cancer is awful. It took 10 years until I didn't think about it every day. Nobody should go through this. Nobody." – Hans Rosling
90. "I'm battling cancer. It's another battle I intend to win" – Arlen Specter
---
91. "When someone has cancer, the whole family and everyone who loves them does, too." – Terri Clark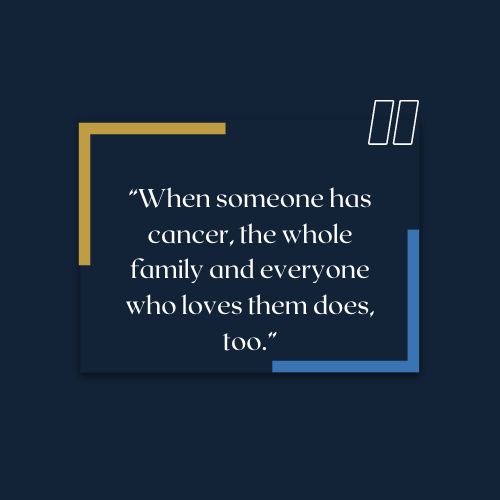 ---
92. "Above all, cancer is a spiritual practice that teaches me about faith and resilience." – Kris Carr
93. "Once cancer happens it changes the way you live for the rest of your life." – Hayley Mills
94. Cancer has shown me what family is. It showed me a love that I never knew really existed." – Michael Douglas
95. "I'm in good shape. My cancer means I have lost a lot of organs and I'm a lot lighter. I have devoted myself to yoga and I'm doing handstands." – Eve Ensler
---
96. "Physical strength is measured by what we can carry; spiritual by what we can bear."
---
97. "Cancer opens many doors. One of the most important is your heart." – Greg Anderson
98. "Every woman needs to know the facts. And the fact is, when it comes to breast cancer, every woman is at risk." – Debbie Wasserman Schultz
---
99. "The important thing is not how many years in your life but how much life in your years." – Edward J. Stieglitz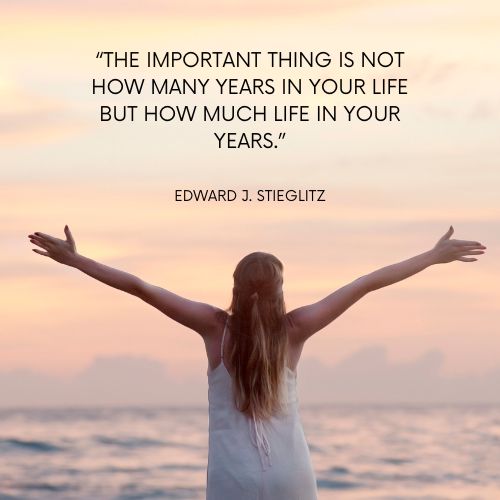 ---
100. "You know, once you've stood up to cancer, everything else feels like a pretty easy fight." – David H. Koch
101. "My cancer scare changed my life. I'm grateful for every new, healthy day I have. It has helped me prioritize my life." – Olivia Newton John
---
102. "Movies are fun, but they are no cure for cancer." – Clint Eastwood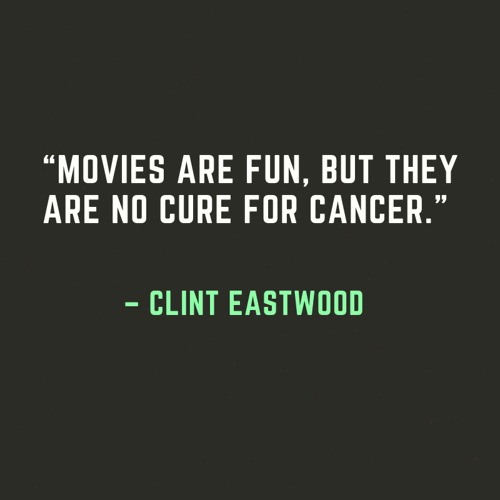 ---
103. "We have two options, medically and emotionally: give up or fight like hell."
Lance Armstrong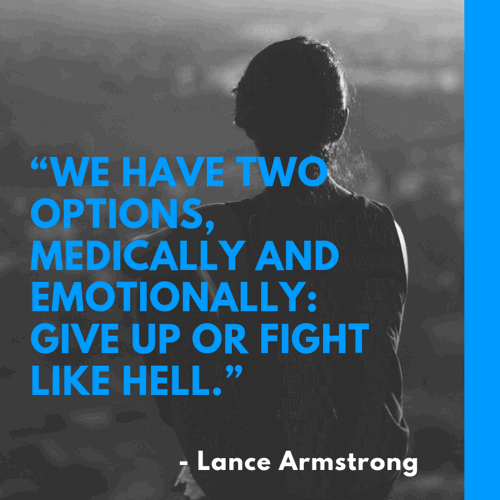 ---
104. "More than 10 million Americans are living with cancer, and they demonstrate the ever-increasing possibility of living beyond cancer." – Sheryl Crow
---
105. "Nah. I'm a tough cookie. Except for the cancer, I'm fine." – Lisa Scottoline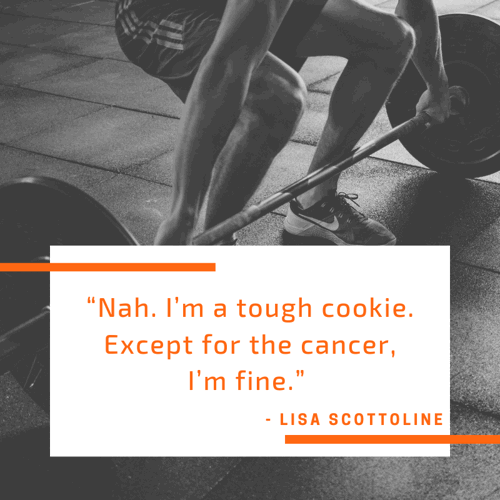 ---
Summary
We hope you enjoyed these motivational and inspirational cancer quotes. If you want to share your quote with our community and blog readers, then do share them in the comments section, and we will add your quote to this top list of best cancer quotes.
Also, feel free to share them on your Facebook, Instagram, and Twitter profiles to spread positivity and motivate others in their cancer journey. Stay blessed, and keep smiling.