Love is the most amazing and pious feeling. If you have found the love of your life, you should express it to your partner whenever you can. There are many ways to express love and make your boyfriend or husband feel special; one is to share a heart-touching quote. Here we have compiled a list of the 50 best heart-touching deep love quotes for him. Read these deep love quotes and make your partner feel special and loved.
Let's now see the most heart-touching deep love quotes for him.
50 Best Heart-Touching Deep Love Quotes for Him
1. "I swear I couldn't love you more than I do right now, and yet I know I will tomorrow." – Leo Christopher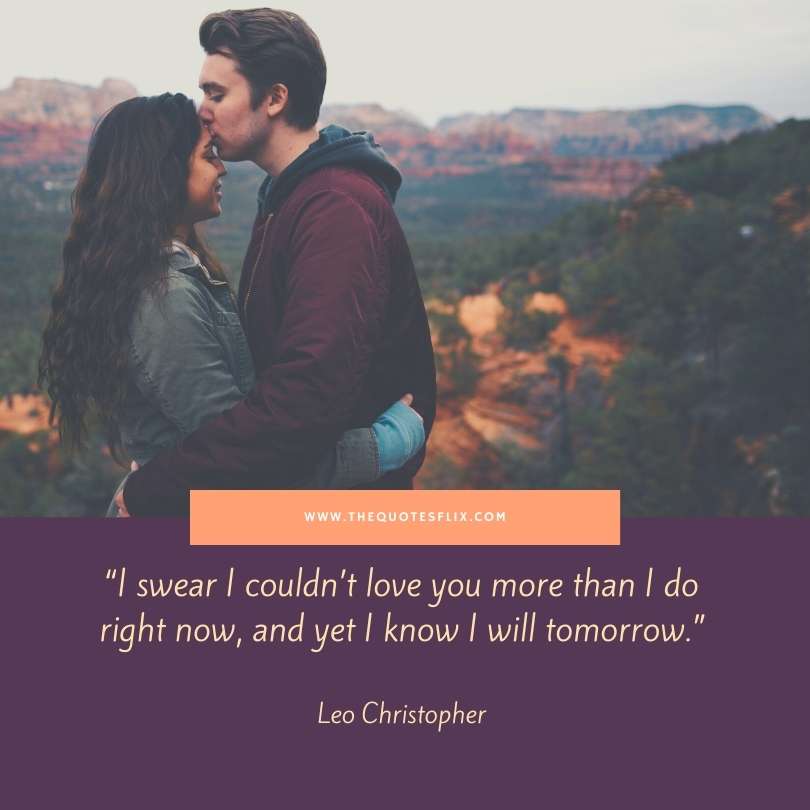 Also Read: 50 Best Unconditional Love Quotes for Her
2. "I'm much more me when I'm with you." – Unknown
3. "Your smile sets me on fire. It does things to me, I can't resist you my love. I can't get enough of you. I totally love you."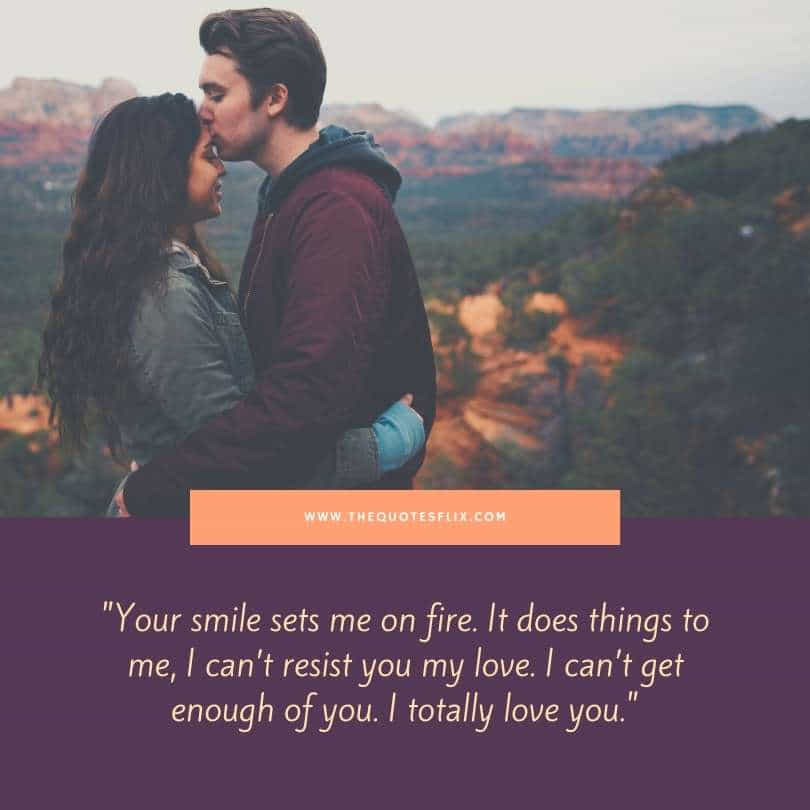 Also Read: 50 Best Christmas Religious Quotes
4. "Every time I see you, my heart does a double flip. You sneaked in and stole my heart away. I'm your prisoner honey. Your willing prisoner."
5. "You're in my bones and my blood and my heart. I'd have to tear myself open to let you go."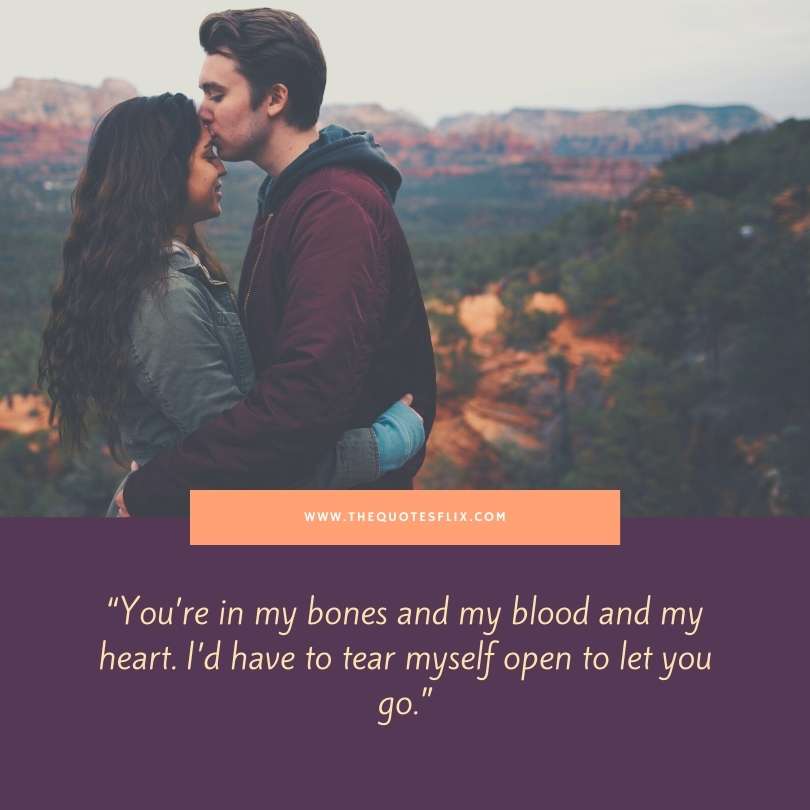 Also Read: 60 Best Love Forgiveness Quotes
6. "My love for her is beyond any love I have ever heard described. It is a love that is beyond love; a soul connection in which no seam is visible."
7. "I found my life's true meaning because of you since the day you came into my life."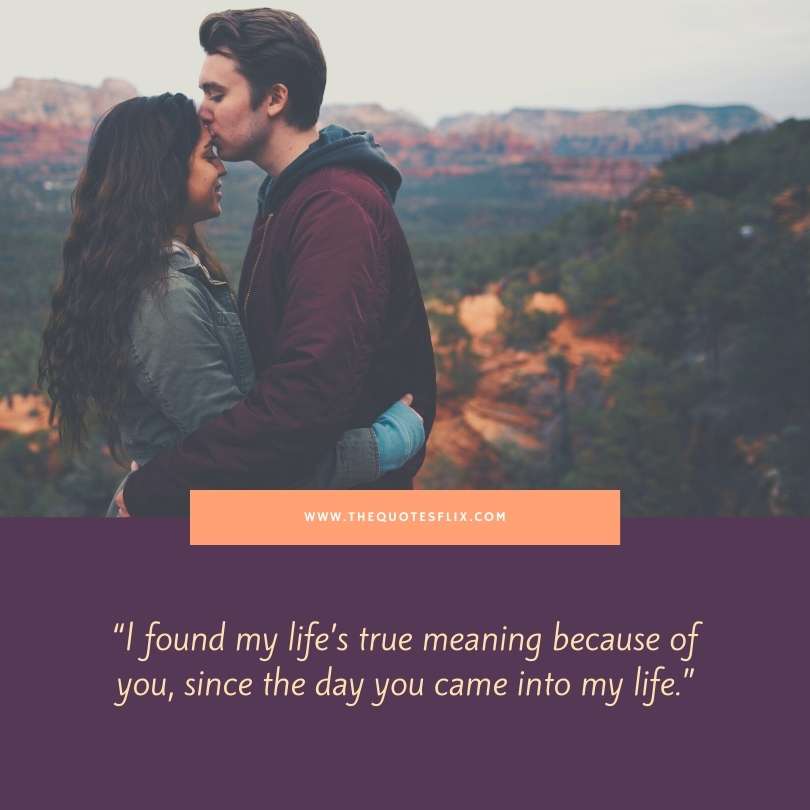 Also Read: 100 Christian Love You Quotes
8. "If a hug represented how much I love you, I would hold you in my arms forever."
9. "Happy is the moment when we sit together, with two forms, two faces, yet one soul, you and I."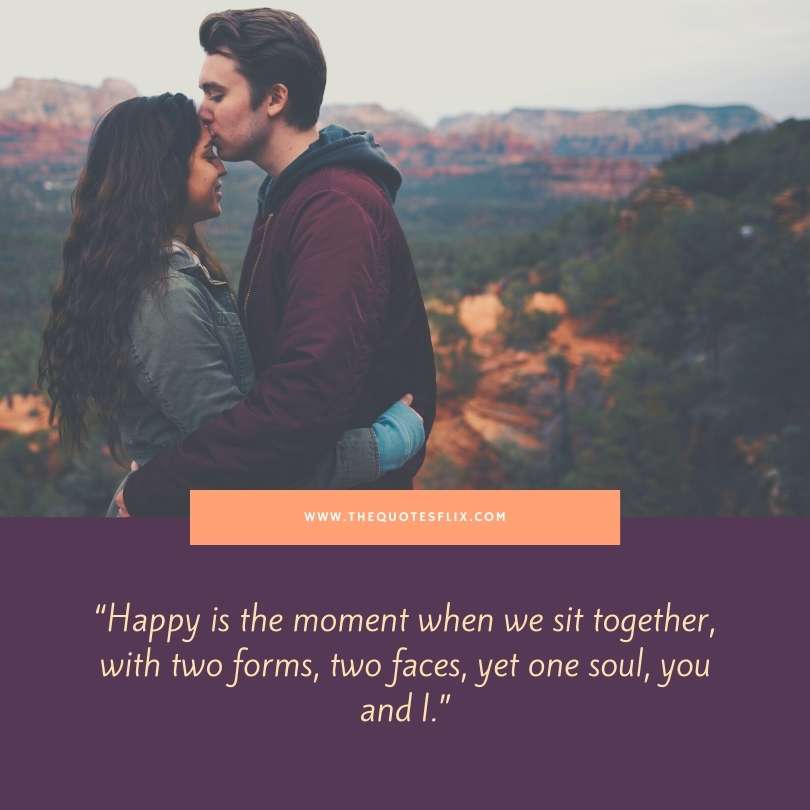 Also Read: 80 Best Religious Quotes about Love
10. "Love is not only something you feel, it is something you do." – David Wilkerson
11. "I'd rather spend one moment holding you than a lifetime knowing I never could."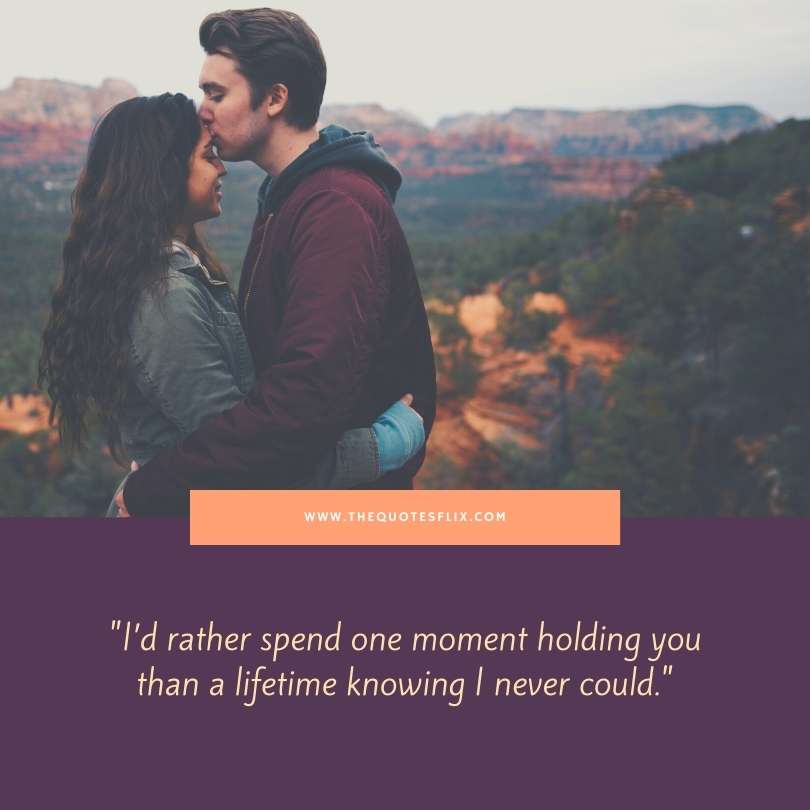 12. "I will love you until the stars go out, and the tides no longer turn."
13. "You are the last thought in my mind before I drift off to sleep and the first thought when I wake up each morning."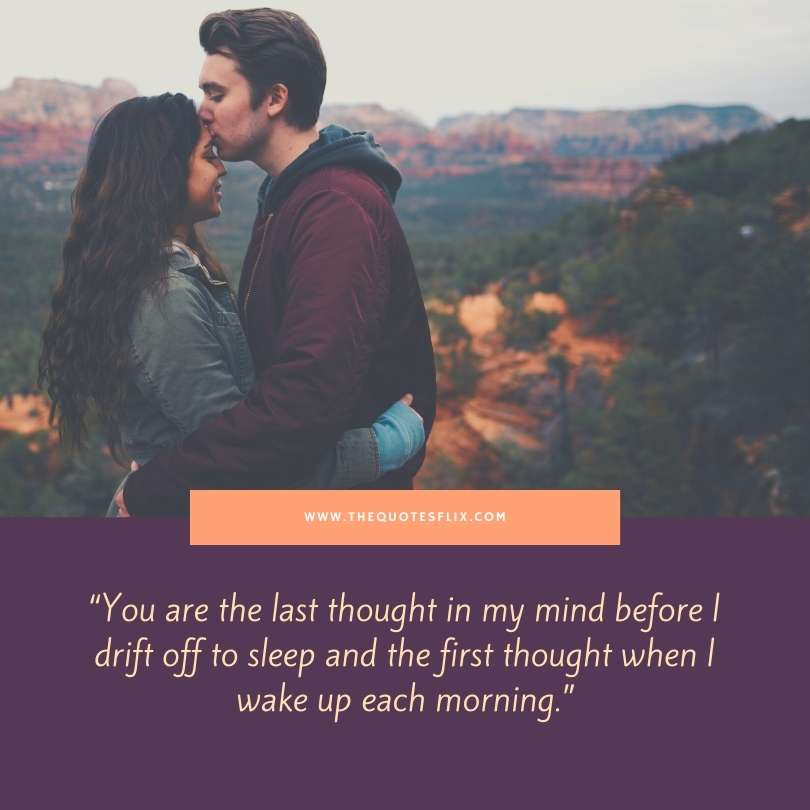 Also Read: 120 Best God Love Quotes to Renew Your Faith
14. "The most painful thing is losing yourself in the process of loving someone too much, and forgetting that you are special too." ― Ernest Hemingway
15. "Needing someone and not being able to see them is the worst feeling ever."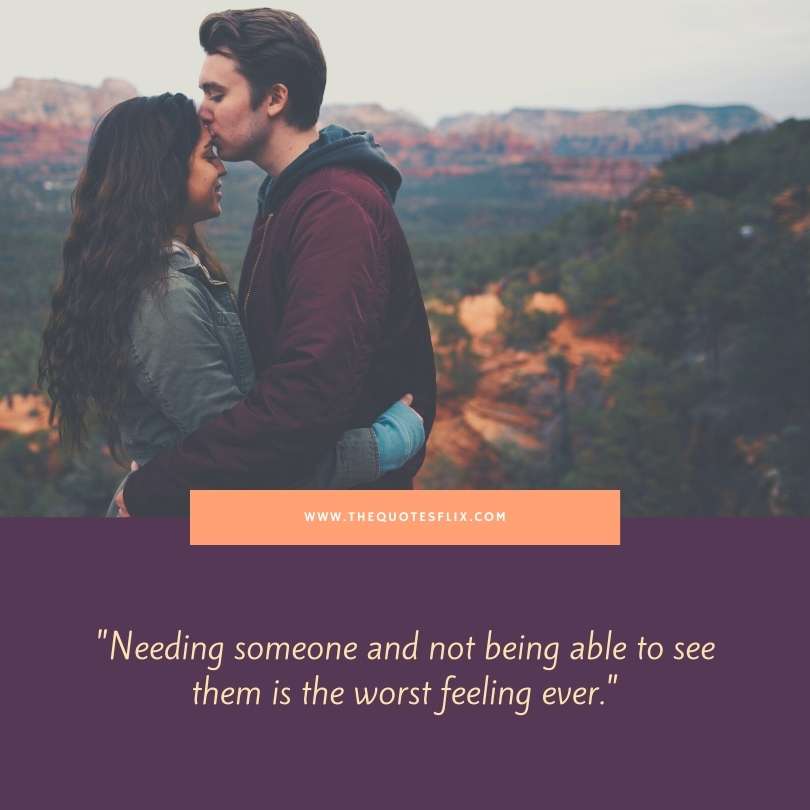 Also Read: 150 Best Buddha Quotes on Love
16. "I look into the future, as far as I can see, and see you."
17. "When I hear to my heart, it whispers our name."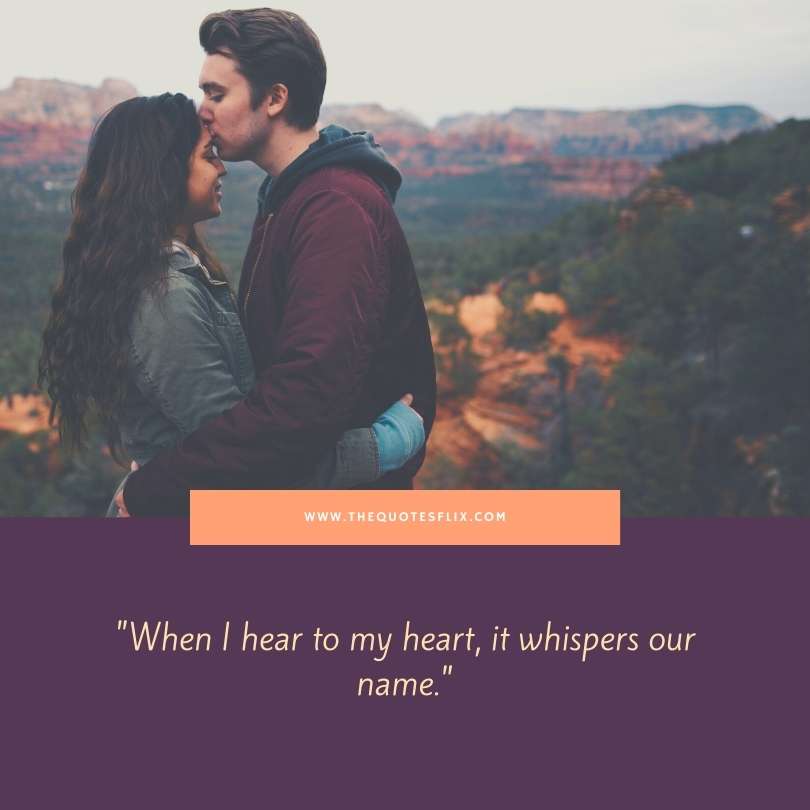 18. "Everywhere I look, I am reminded of your love. You are my world."
19. "I know my feelings for you are real because I spend more time thinking of you than myself."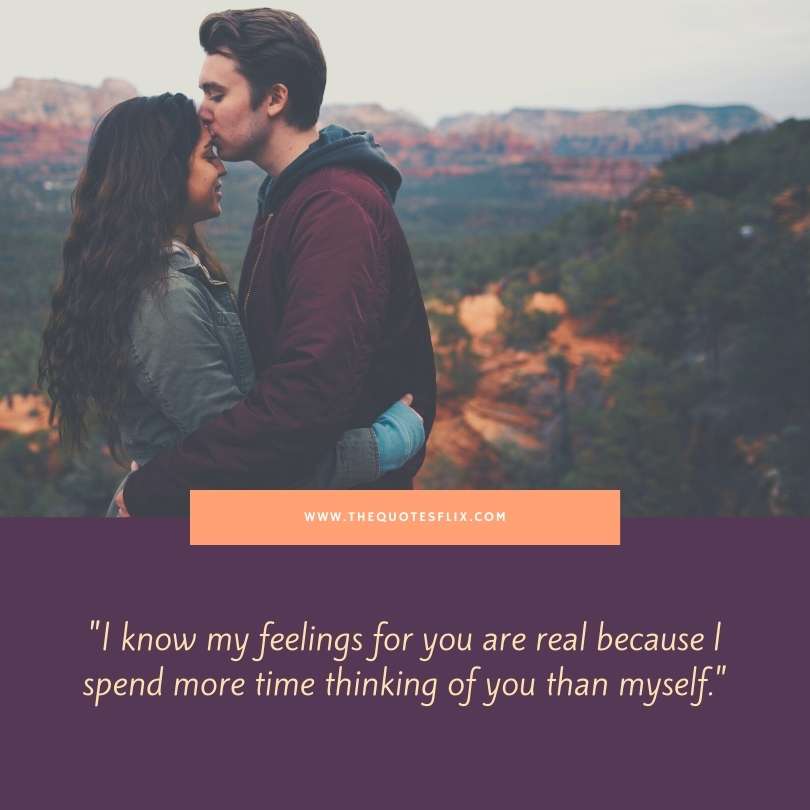 20. "My silence is just another word for my pain. A love like I have for you, I'll never, ever know again." — Vicki Case
21. "Looking at you I have no regrets about my life, you are the answer to all my questions."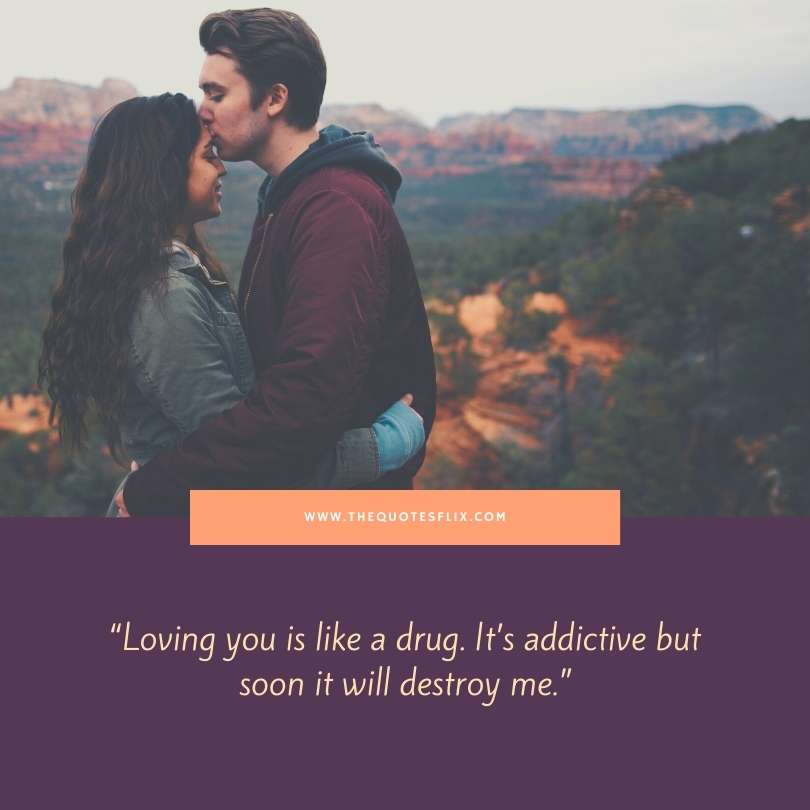 22. "I love you without knowing how, or when, or from where, I love you directly without problems or pride: I love you like this because I don't know any other way to love.." – Pablo Neruda
23. "My ever fresh, ever young and handsome man. You arouse sweet desire in me always."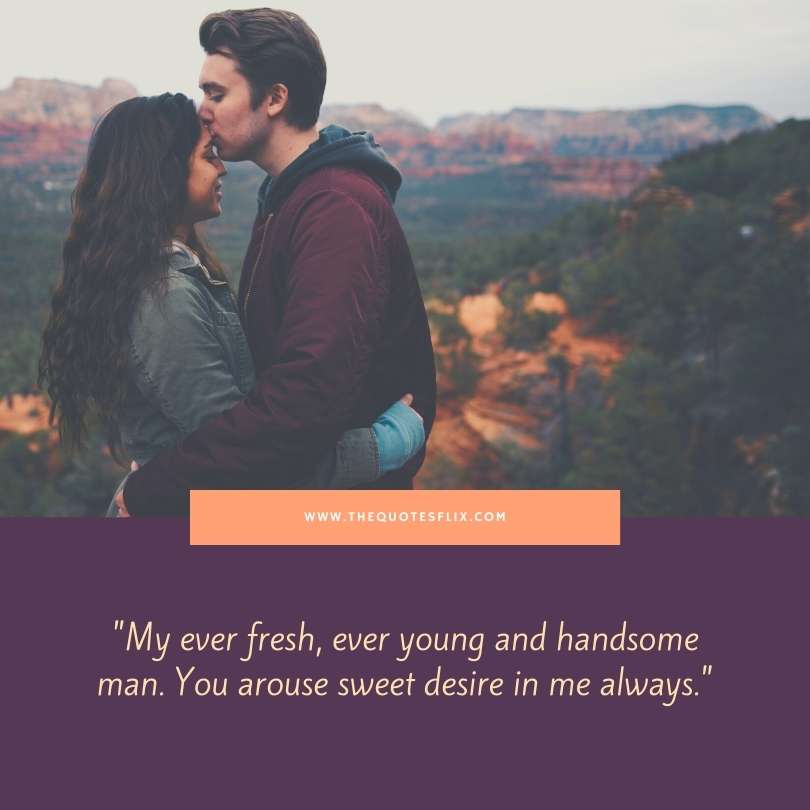 24. "You're my heart's music. My soul mate. Our hearts beat in harmony. You're the reason I want to be the best I can be. My life is beautiful and it's because of you. I love you so much."
25. "I seem to have loved you in numberless forms, numberless times, in life after life, in age after age, forever."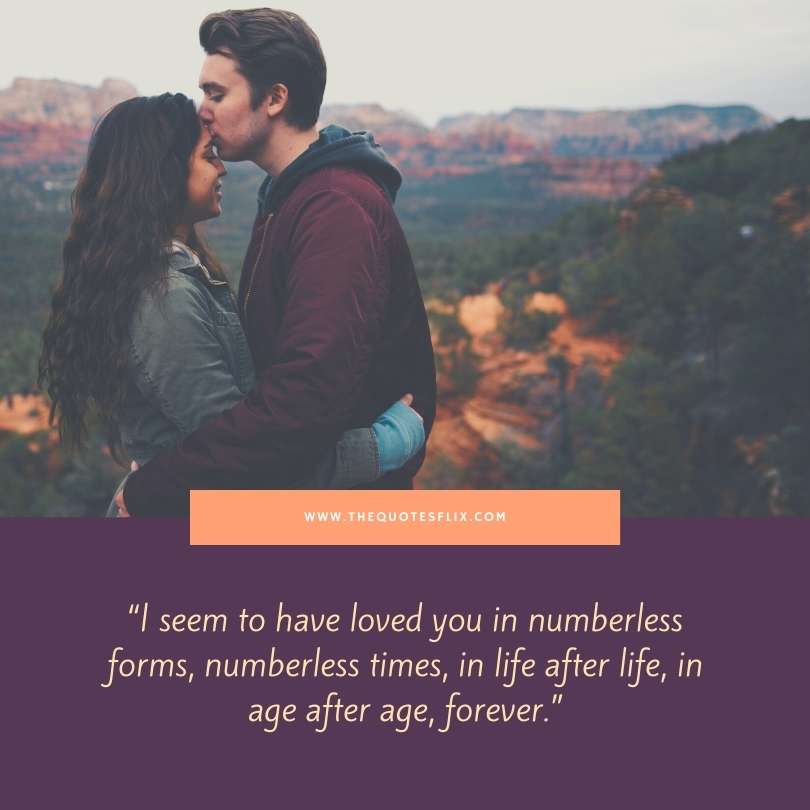 26. "What I love most about my home is who I share it with."
27. "I hope we grow old together and never forget the feeling we felt when we first fell in love."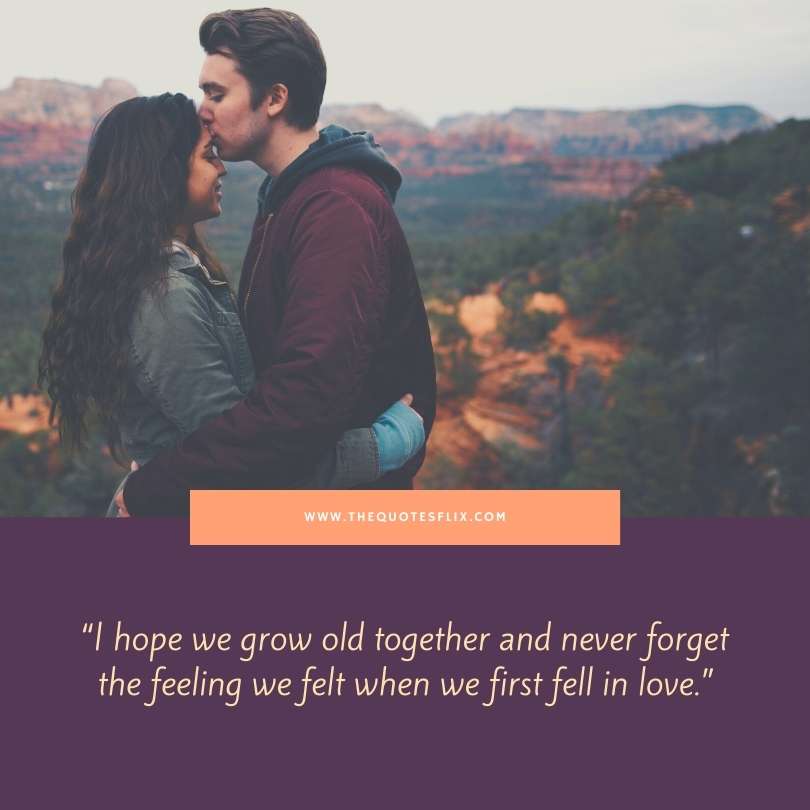 28. "You are the first and last thing on my mind each and every day."
29. "As surely as the sun will rise tomorrow, so too will my heart beat only for you."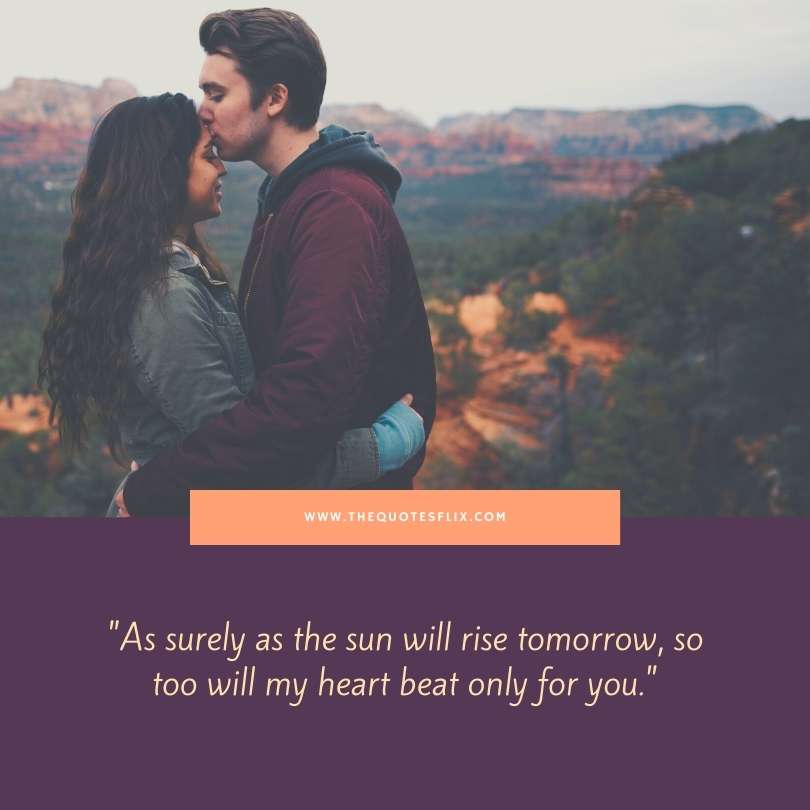 30. "I'll never ask you to change for me, because you are perfect just the way you are."
31. "Thank you for always being my rainbow after the storm."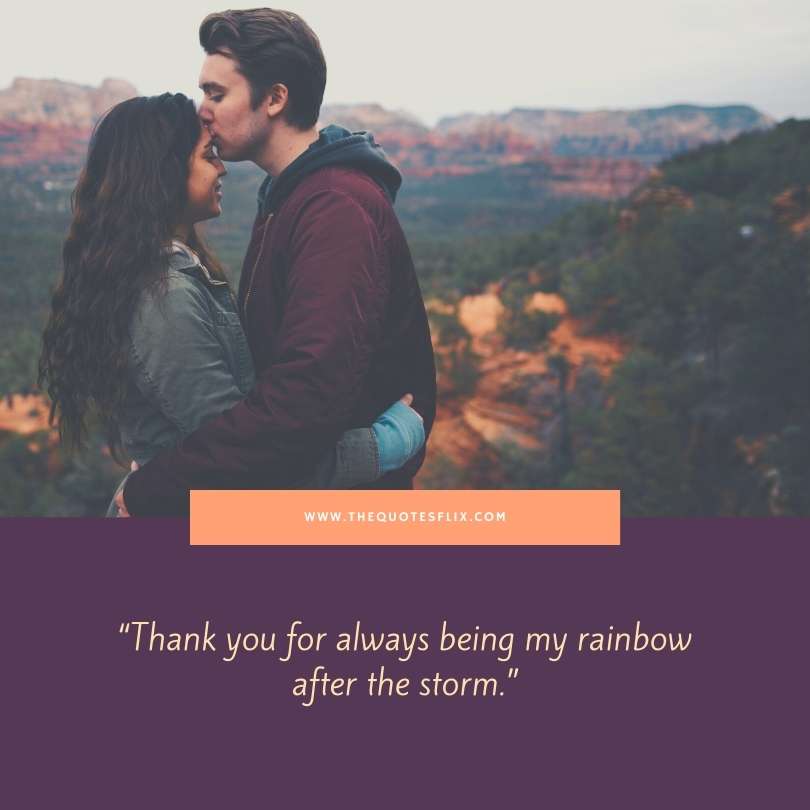 32. "At the touch of love everyone becomes a poet." — Plato
33. "Here's my heart. Accept it."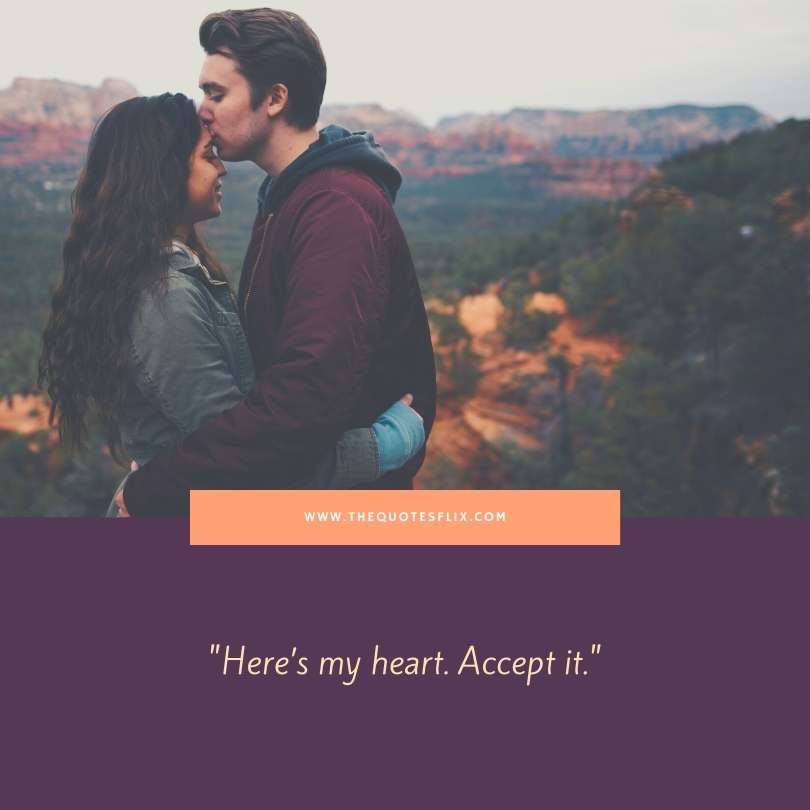 34. "You are unique, you are caring and you are great. I am the luckiest to have you in my world. Love you!"
35. "I love you past the moon & miss you behind the star."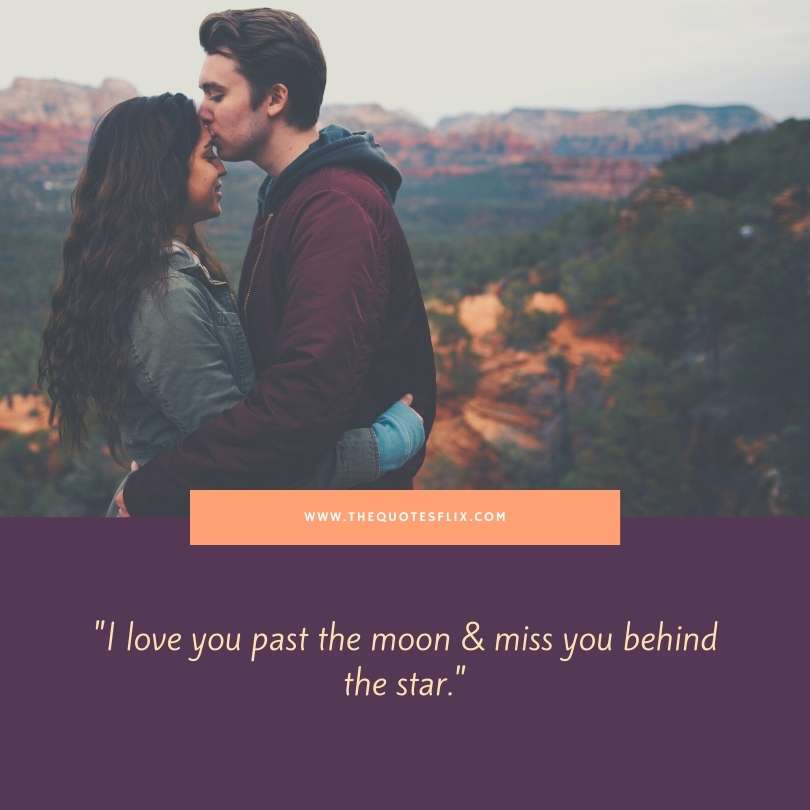 36. "You are not my number 1, You are my only one."
37. "I want to live, sleep, and wake up by your side."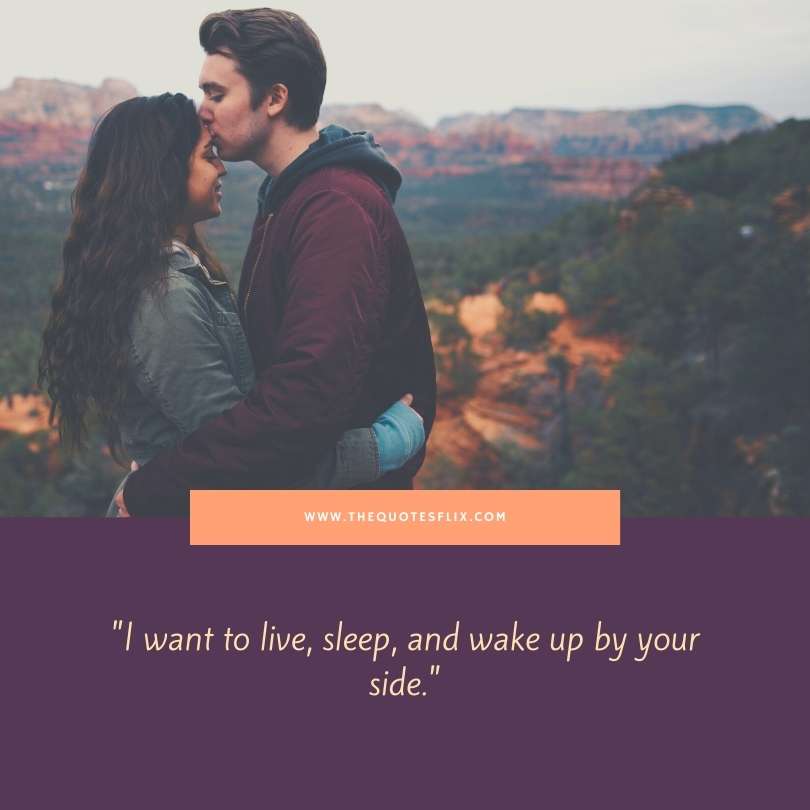 38. "I don't need paradise because I found you. I don't need dreams because I already have you."
39. "Loving you is like a drug. It's addictive but soon it will destroy me."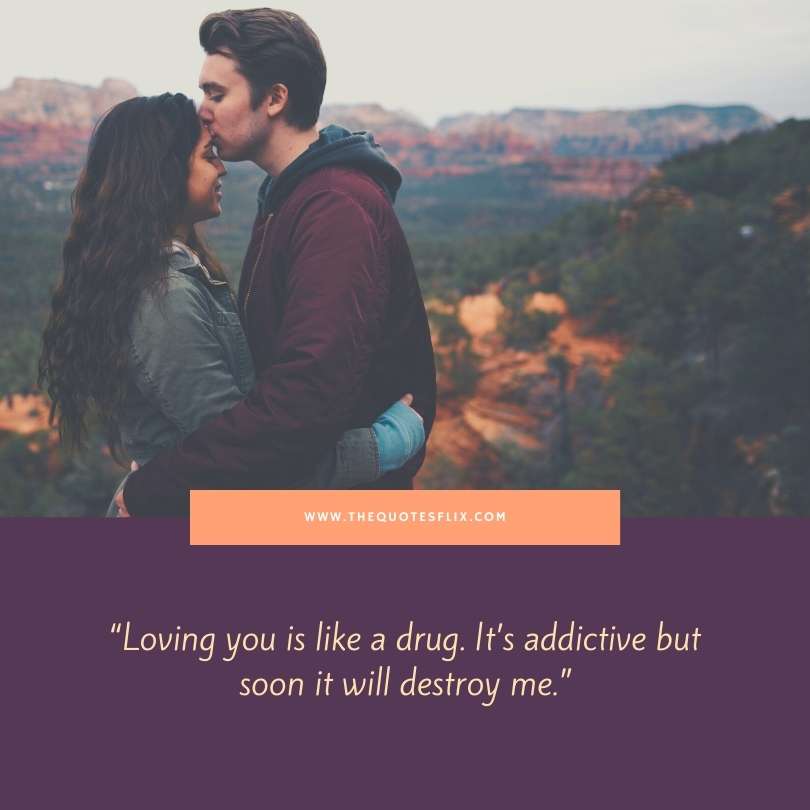 40. "My heart is hollow and only you can fill it, yet it remains empty."
41. "All I want is to be with you and make you happy and to love you as long as I live."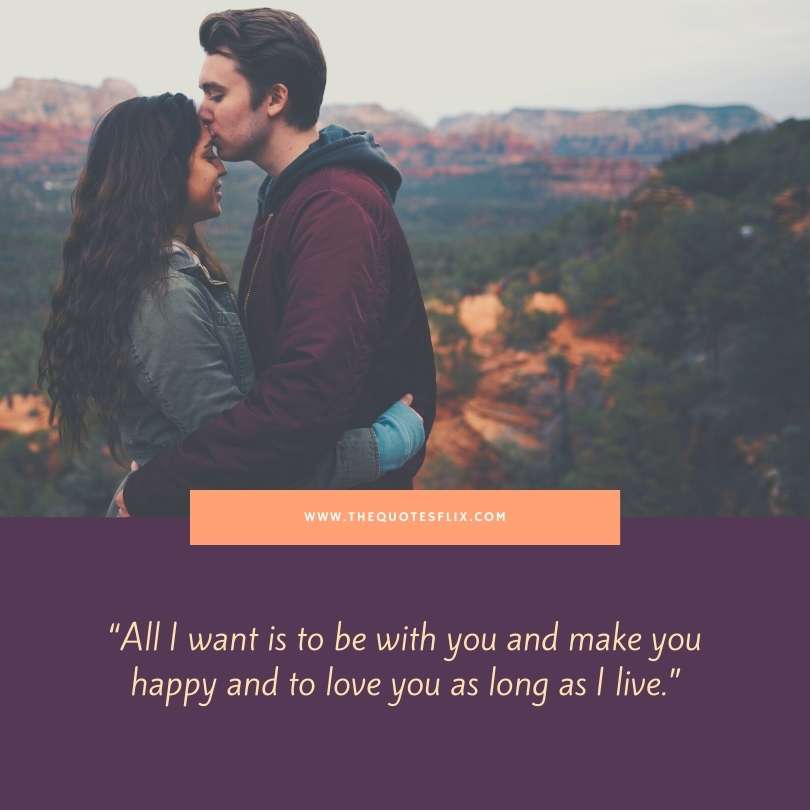 42. "Paradise is being married to you. I don't ever want to go back to life without you. You're so full of love and comfort. I love you so much."
43. "Be with someone who doesn't care about your past because they want to be part of your future."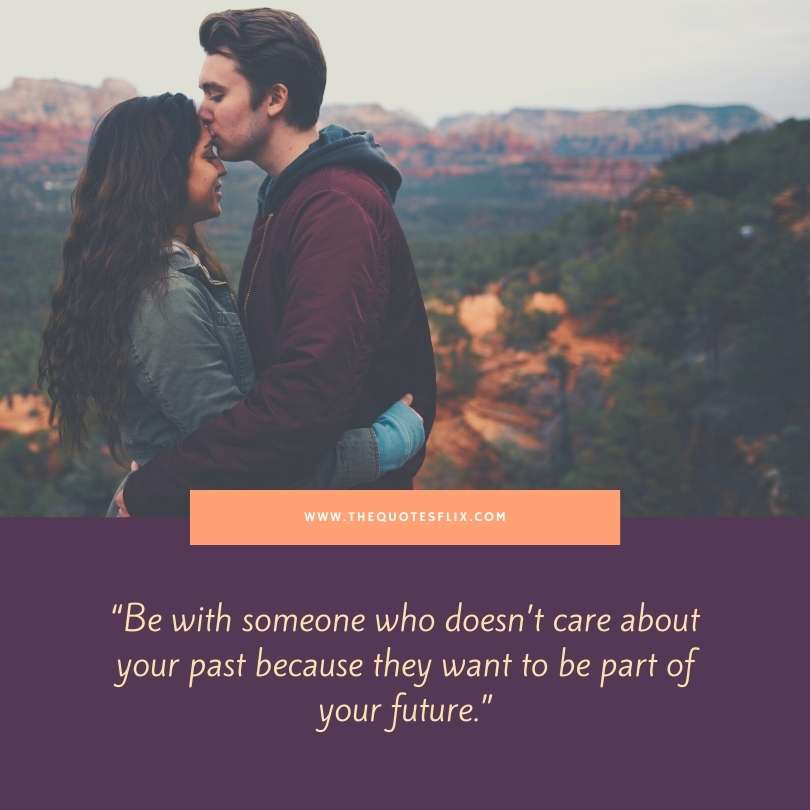 44. "I'll love you in bold letters. I'll care for you like no one can ever do. You fill my life with much beauty and joy. You're mine to cherish and hold always."
45. "I would like to cuddle with you forever."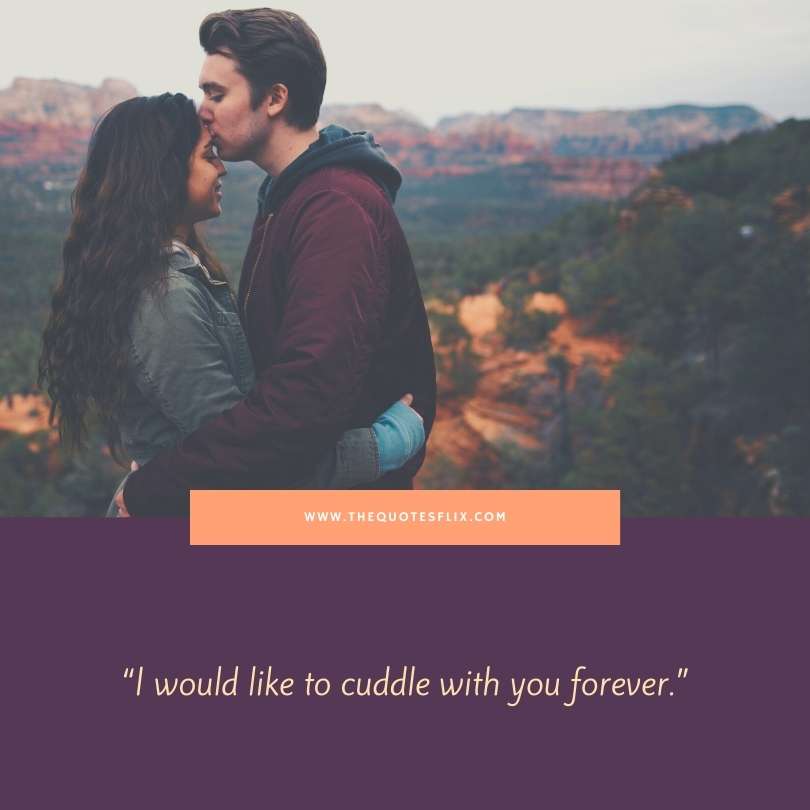 46. "When you feel alone, just look at the spaces between your fingers and remember that's where my fingers fit perfectly."
47. "I can't stop thinking about you, today… tomorrow… always."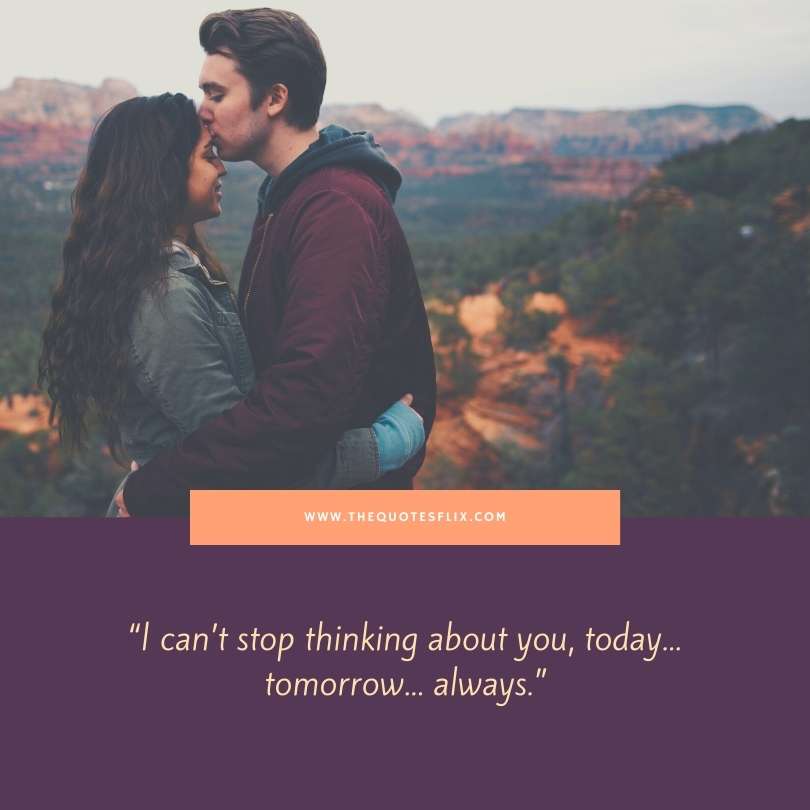 48. "Ever remember we are under the same sky looking at the same moon."
49. "I wish you to know that you have been the last goal of my soul."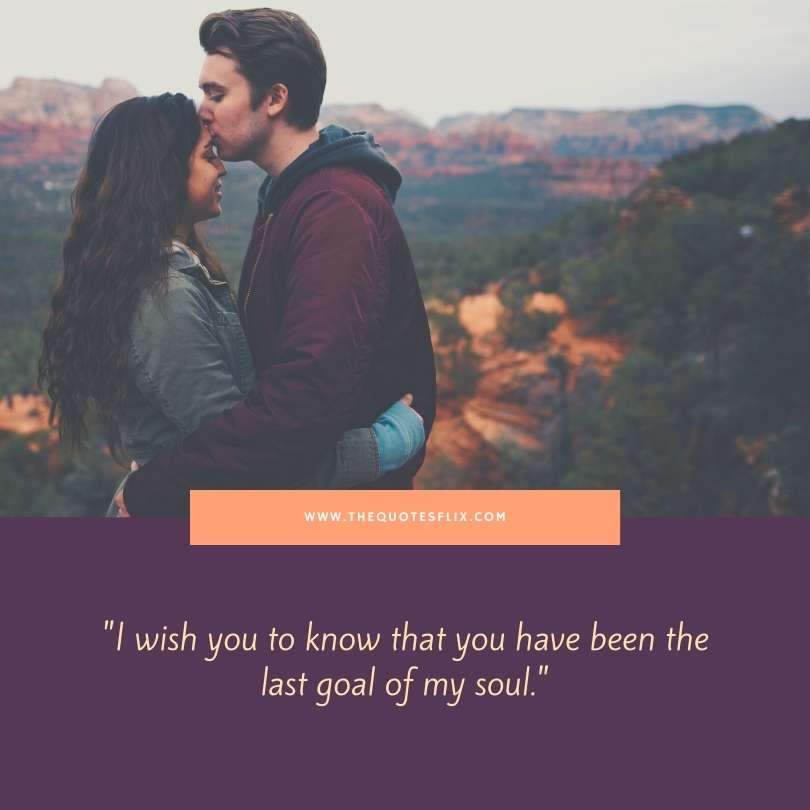 50. "You will find as you look back upon your life that the moments when you have truly lived, are the moments when you have done things in the spirit of love." – Henry Drummond
Summary
With this, we sum up our list of 50 best heart-touching deep love quotes for him. We hope that you liked these romantic quotes. If yes, forward your favorite love quote to your boyfriend or husband. Love is the most precious feeling in this world, and if you have found the love of your life, cherish every moment with him.
Digital Marketer who loves motivational and inspirational quotes. While not working, I do a bit of gaming and spend time on Edx to enhance my skills!