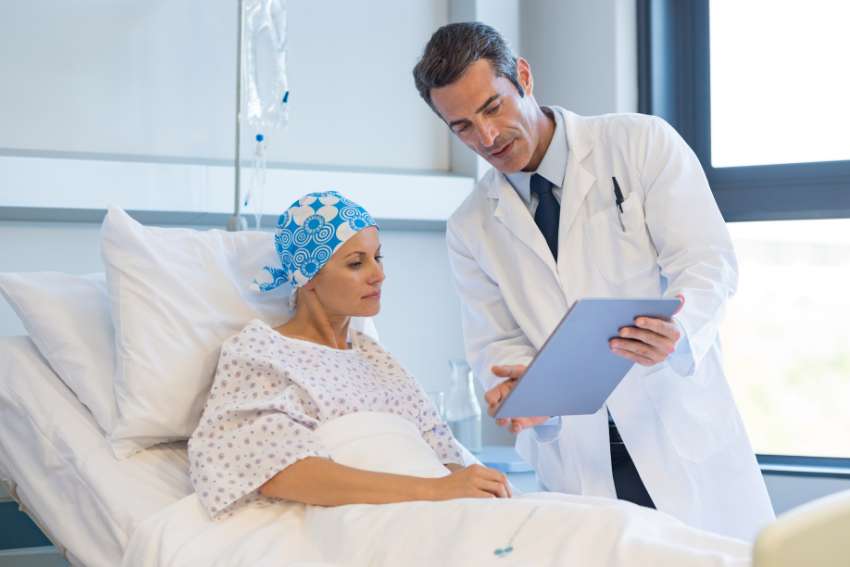 Here you will find a list of the 10 best cancer hospitals in Canada. Cancer is one of Canada's leading causes of death, accounting for more than 30 % of all deaths. This does not mean that all cancer cases will undoubtedly result in death. It must be noted that while cancer is a grave condition, it is not always life-threatening. The person's quality of life can be maintained if diagnosed and managed in time.
Currently, over 113000 cases of cancer in men and over 107 400 cases in women, of which less than half are expected to die. This certainly gives a ray of hope for individuals with cancer in Canada who can have a long survival rate despite their diagnosis. Achieving this is only possible if you seek the proper medical care in time.
Also Read: 10 Best Cancer Hospitals in Kolkata
10 Best Cancer Hospitals in Canada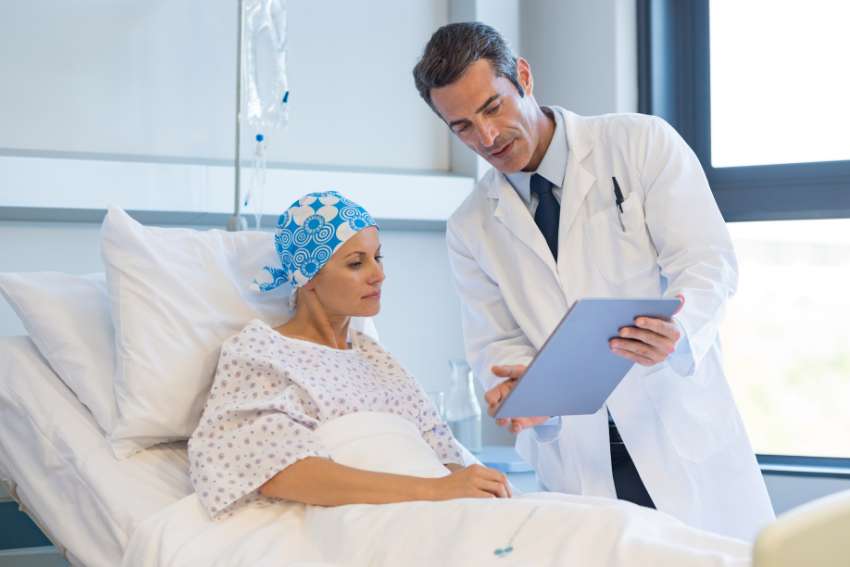 Several hospitals and medical centers in Canada deliver specialized treatment for cancer patients. We thoroughly researched the services provided by these hospitals and curated a list of the top 10. You can select the most suitable hospital based on your cancer needs from this list.
Let's now explore some of the best cancer hospitals in Canada.
Also Read: 9 Top Cancer Hospitals In Chennai
1. Princess Margaret Cancer Center
Topping this list, the Princess Margaret Cancer Center is undoubtedly one of Canada's most prestigious cancer treatment institutes.
Having a large hospital area and employing more than 3,000 staff members, the Margaret Center is also renowned internationally.
International recognition is also because of the world-class treatment technology adopted by the hospital.
Some of the most recent innovative approaches employed by the hospital include radio-guided seed localization for intra-operative localization of breast cancers, robotic surgery procedures for prostate cancer, and a specialized technologically–assisted program for peritoneal cancers.
Gamma Knife surgery is another innovative cancer solution provided by the hospital.
Innovation in care is implemented through its involvement in efficient clinical trials to improve patient care quality.
The center is the most comprehensive cancer care program in Canada and offers specialized cancer care.
One of its key areas is surgical oncology, which involves a strong team of 60 surgical oncologists.
Some other highlights are that it is the world's most extensive single-site radiation medicine program and the only research and comprehensive cancer treatment center in Canada exclusive to oncology cases.
Along with providing specialized treatment, Princess Margaret Center is focused on the holistic care of patients.
This is delivered through additional patient support services, such as a plastic and reconstructive surgery department for cancer patients.
Address: 610 University Ave, Toronto, ON M5G 2C1, Canada
Also Read: 60 Motivational Quotes About Staying Strong Through Cancer
2. Oncology unit of North York General Hospital
The Daily Hive News has rated North York General Hospital as the second–best hospital.
Its oncology department is not much behind, being the most effective cancer care program in the region of Toronto.
The hospital offers specialized treatment for different types of cancer, such as breast cancer, prostate cancer, colon cancer, and gynecological cancer, among others.
Comprehensive care for cancer patients in Canada is provided with the help of a multi-disciplinary team of expert physicians, surgeons, radiologists, pathologists, oncologists, nurses, medical imaging professionals, case managers, and volunteers.
The center also partners with other regional cancer programs to deliver top-notch services to the patient. With these partnerships, the hospital aims to provide quality patient care and minimize the time required to deliver care.
The waiting times before surgery are the least for the North York Hospital compared with other hospitals in Ontario. This reputes the center for providing timely and responsive care to cancer patients.
The hospital utilizes special tools for the early detection of cases. It uses state-of-the-art digital mammography machines with tomosynthesis for early breast cancer detection.
Other services provided at the hospital include Medical Imaging, Laboratory Medicine, Genetics, Medicine, Mental Health, and Pharmacy Services.
Keeping in mind the needs of cancer patients at different stages, the hospital excels in palliative care and advanced life support.
Address: 4001 Leslie St, North York, ON M2K 1E1, Canada
Also Read: 105 Inspirational Cancer Quotes To Stay Positive
3. Segal Cancer Center, Jewish General Hospital
Segal Cancer Centre is a part of the Jewish General Hospital, rated among the top hospitals in Canada.
The mission of Segal Cancer Center is to deliver efficient clinical care to all cancer patients in a compassionate manner keeping in mind their religious and spiritual needs.
Meeting the drawbacks of culturally – efficient care for Jews, it provides dedicated support services such as nutritional support and psychological counseling for the best comfort of Jewish cancer patients.
The interdisciplinary team at the center includes physicians, nurses, physiotherapists, dieticians, psychologists, social workers, pharmacists, support staff, and volunteers. These members support the patient and family members at each step of care.
The center has a state–of–the–art facility for combining its cancer services with other domains of care, such as prevention and research.
Some of the services offered by the center include:

Medical Oncology
Surgical Oncology
Radiation Oncology
Breast Cancer Service
Colorectal Cancer Program
Hematology-Oncology – leukemia, lymphoma, myeloma
Bone Marrow Transplant
Pulmonary Oncology – lung cancer
Head & Neck Oncology – oral cancer, laryngeal cancer, hypopharyngeal cancer, oropharyngeal cancer, nasopharyngeal cancer
Neuro-Oncology
Gynecologic Oncology – Cervical cancer, ovarian cancer, uterine cancer
Urologic Oncology – bladder cancer, kidney cancer, testicular cancer, prostate cancer
Cancer Nutrition-Rehabilitation Program
Adolescent and Young Adult Oncology Program
Stroll Family Cancer Prevention Centre\Palliative Care
Hope & Cope
Dermatologic Oncology
Psychosocial Oncology
Clinical Research Unit
Oncology Pharmacy
Oncology and Aging Program

In addition, collaboration with the allied health team is made for provisions such as speech therapy, auditory support, and wellness programs.
Address: 3755 Chemin de la Côte-Sainte-Catherine, Montréal, QC H3T 1E2, Canada
Also Read: 60 Best Positive and Funny Breast Cancer Quotes
4. Odette Cancer Center, Sunnybrook Health Sciences Centre
Odette Cancer Center is situated at the Sunnybrook Health Sciences Center, among the best hospitals in Canada.
It provides treatment and diagnostic services for different types of cancer, including:

Bone–related cancers
Breast cancer
Cancer of the central nervous system
Gastrointestinal cancers
Genitourinary cancers
Gynecological cancers
Cancers of the head and neck
Hematologic cancers
Melanoma
Skin Cancer
Thoracic Cancers

The hospital is dedicated to patient information and education along with specialized care so that they can take part in decision-making.
The multi-disciplinary team involved at the hospital ensures the treatment plan customization based on the patient's age group.
This helps in planning consultation services, additional support, and services such as palliative care.
Along with the successful treatment of patients, the hospital runs rehabilitation programs for successful adjustment within the community and transition care clinics in collaboration with family doctors after cancer treatment.
Address: T-wing 2075 Bayview Avenue TG 260, Toronto, ON M4N 3M5, Canada
Also Read: 50 Best Inspirational Cancer Quotes for Family
5. Ottawa Integrative Cancer Center
Ottawa Integrative Cancer Center is renowned for providing complementary support to patients alongside their medical treatment.
The medical team at the hospital includes radiation and medical oncologists, along with surgeons who collaborate with family doctors and nurse professionals to develop individual therapeutic programs for each patient.
The center recognizes that complementary therapies can improve the quality of life of cancer patients by reducing cancer drug toxicity and its side effects. It also can improve the immune system and maximize the body's natural healing capacity.
The primary aim of the Ottawa Integrated Center is to improve patient wellness not just after the treatment but also during the procedures.
This is provided through services such as naturopathic medicine, clinical nutrition, acupuncture, massage, reflexology, physiotherapy, exercise, yoga, conscious living coaching, occupational therapy, and counseling, which field experts and naturopathic doctors provide.
Address: 29 Bayswater Ave, Ottawa, ON K1Y 2E5, Canada
Also Read: 40 Best Inspirational Leukemia Quotes
6. Cancer Center of Southeastern Ontario
Cancer Center of Southeastern Ontario provides a full – range of services for cancer patients.
This includes diagnosis, screening, cancer prevention, treatment, management, additional testing, and follow–up support, including help with managing symptoms and palliative care.
The involvement of cutting–edge technology makes it possible to customize treatment options.
The services can be accessed by quickly visiting the location or can also be planned in collaboration with a general practitioner, depending on the severity of care needed.
The Southeastern Ontario center is renowned for providing top-notch services close to local residential areas through the active involvement of its network of doctors and patients.
Address: 25 King St W, Kingston, ON K7L 5P9, Canada
Also Read: 40 Lost Battle to Cancer Quotes
7. British Columbia Cancer Agency
British Columbia Cancer Agency provides comprehensive treatment options for the individuals of British Columbia.
The agency is a dedicated service for managing cancer outcomes and is internationally – recognized.
It has strived to achieve the second–highest survival rates across 67 countries for prostate and breast cancer.
British Columbia Cancer Agency is renowned for introducing new treatment and screening protocols such as precision medicine, onco – genomics, and pangen.
It launched the world's first machine-learning software for detecting the spread of ovarian cancer.
It also initiated Canada's first cervical cancer screening program and personalized medicine for cancer.
Several programs and services offered by the agency for cancer patients include the head and neck support group, relaxation programs, memory and attention–oriented training for cancer patients, nutrition support, and an art therapy group.
To support the needs of cancer patients after their treatment, they endure programs like job search programs, laughter for health, and leadership regimens.
Address: Multiple locations in Canada; contact the nearest one for the address
Also Read: 50 Best Cancer Quotes of Encouragement
8. Cross Cancer Institute
Cross Cancer Institute is a comprehensive cancer center for the region of Northern Alberta for cancer prevention and treatment in Canada.
The institute excels in experimental oncology treatments and provides medical, radiation, and surgical oncology services.
This type of treatment approach is based on laboratory–guided research.
This is delivered alongside the principles of evidence-based treatment for cancer.
Molecular oncology, cellular oncology, radiobiology, chemotherapy, and imaging are some of its expert areas in oncology, immunology, and hematology.
Surgical approaches adopted at the hospital are also novel and include minimally invasive procedures and specialized approaches such as radionuclide-directed surgery, brachytherapy, and laser therapy.
Address: 11560 University Ave, Edmonton, AB T6G 1Z2, Canada
Also Read: 40 Best Emotional and Inspirational Cancer Quotes for Dad
9. Cedars Cancer Centre, McGill University Health Centre
Cedars Cancer Center is one of the most innovative centers to treat cancer.
Revolutionizing the existing cancer care approaches, it seeks to provide all services under a single setting.
It encompasses one of the finest cancer care facilities streaming from the Royal Victoria Hospital and Montreal General Hospital.
One of the novel's approaches adopted is the integration of open garden spaces alongside treatment areas. This gives patients and family members an open space to relax.
Its spacious treatment room design and collaborative social work regimen are other services that improve patient support for cancer patients.
The center has dedicated departments for palliative care, urgent care, and radio–oncology, including 8 linear accelerator bunkers and brachytherapy suites.
Health information planning, patient support groups, and medical imaging departments are all situated in this solitary setting.
Address: 1001 Decarie Blvd, Montreal, Quebec H4A 3J1, Canada
Also Read: 60 Best Quotes From Cancer Survivors
10. Michael Garron Hospital
Michael Garron Hospital provides clinical consultation, treatment, and diagnostic services for different kinds of cancer.
The interdisciplinary team at the hospital includes an interdisciplinary team comprising of oncologists, hematologists, nurses, pharmacists, social workers, and clerical navigators.
These professionals collaborate to provide highly specialized individualized services for each patient.
The inpatient chemotherapy options at the hospital include intravenous and oral chemotherapy and transfusion.
One of the significant strengths of this hospital is its highly–functioning oncology and hematologic clinic, which combines different treatment approaches based on the patient's needs.
Family-centered care is one of the prime focuses of the hospital.
Address: 825 Coxwell Ave, East York, ON M4C 3E7, Canada
Also Read: 30 Best Inspirational Pancreatic Cancer Quotes
Summary
With this, we sum up our list of the 10 best cancer hospitals in Canada. I hope the list will help you make a better and more informed decision.