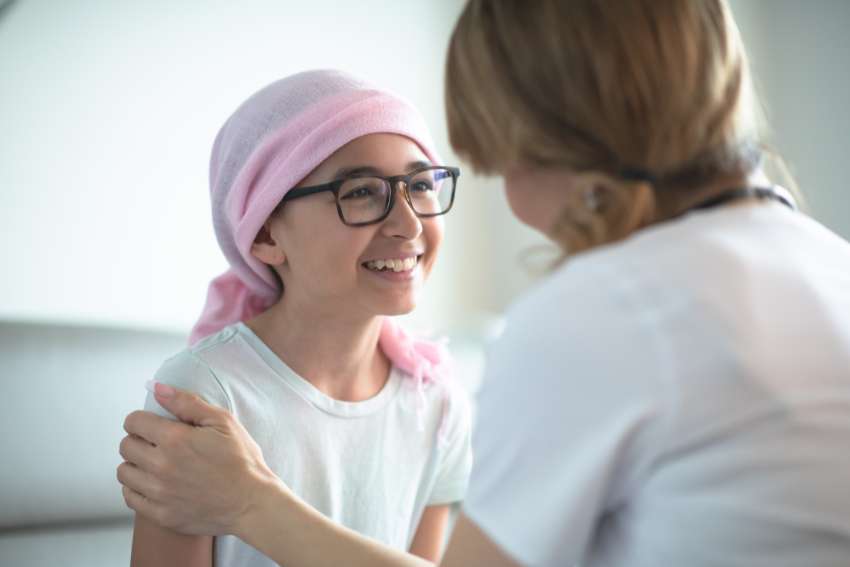 Here we have compiled a list of the 10 best cancer hospitals in Florida. Florida has a high incidence of cancer, with 152.1 annual cases per 100 000 residents as per statistics from the year 2015. According to the national reports, Florida has the second largest burden of cancer in the United States, reporting almost 100 000 new cases each year.
This does not mean that you cannot survive cancer or you will have an advanced stage of disease regardless of your efforts at prevention or management. So, here, we introduce you to the top 10 cancer hospitals in Florida to help you plan your treatment at the earliest.
Also Read: 10 Best Cancer Hospitals in Canada
10 Best Cancer Hospitals in Florida
1. Mayo Clinic, Jacksonville
Mayo Clinic is an internationally – recognized treatment center that you must already be aware of. It is one of the few centers in Florida that has received the title of Comprehensive Cancer Centre in Florida from the National Cancer Institute.
In the United States, the Mayo Clinic chain has also received the first position under the honor roll of the best hospitals for 2019 – 20.
Being a Comprehensive Cancer Centre, Mayo Clinic caters to bringing forward the best treatment services, prevention protocols, and screening technologies under a single center.
According to the news reports, Mayo Clinic has excellent reviews from patients and has screened a higher number of patients for cancer than any other center in Florida.
Further, it has a better average rating for the patient's overall survival and discharge experience, reflecting the access to better treatment options offered at the center.
The center was the first introducer of CAR – T Cell therapy for immunotherapy of cancer patients and proton beam therapy, revolutionizing the conventional radiotherapy delivery models.
They also use adjuvant chemotherapy to reduce treatment dosage to the patient and genome–guided therapy for treating tumors that are chemotherapy–resistant. Further, they use genomics to design unique treatment protocols for each patient.
All these efforts help reduce the side effects of cancer treatments and improve patient quality of life.
Address: 4500 San Pablo Rd S, Jacksonville, FL 32224, United States
Also Read: 10 Best Cancer Hospitals in Europe
2. University of Florida Health Cancer Center
The University of Florida Health Cancer Center is the largest and most comprehensive cancer treatment center in Florida, providing treatment at different patient locations.
They provide the most advanced treatments, such as bone marrow transplantation for cancer patients, and infusion therapies for treating different types of hematologic cancers, such as acute myeloid leukemia, multiple myeloma, and myelodysplastic syndromes.
The treatment center at Jacksonville is entirely dedicated to one of the novel treatment options: proton therapy, wherein protons rather than X – rays destroy cancer cells without harming the surrounding tissue structures.
Proton therapy has successfully treated several types of cancer, including prostate cancer, breast cancer, bone cancer, and lung cancer with 8, 700 patients being treated at the Jacksonville center alone.
University of Florida Cancer Centre is a not–for–profit cancer institute entirely committed to treating cancer patients and improving their quality of life.
It has received the Florida Cancer Centre Excellence Award and accreditation from the American College of Radiology so you can expect the highest quality of services delivered by the center.
Address: You can choose from the following locations:
2033 Mowry Rd, Gainesville, FL 32610, United States
22 W Underwood St, 4th floor, Orlando, FL 32806, United States
2015 N Jefferson St, Jacksonville, FL 32206, United States (only for proton therapy)
Also Read: 10 Best Cancer Hospitals in California
3. H. Lee Moffitt Cancer Center
Lee Moffitt is the only NCI–accredited cancer treatment center in Florida besides the Mayo Clinic. It is a not–for–profit organization, as old as 1986.
The center is entirely dedicated to the prevention and treatment of cancer through the employment of a patient–centric and family–centric approach.
It forms individualized treatment protocols for all cancer patients keeping in mind their utmost safety and clinical improvement.
Some advanced treatment options available at the center include bone marrow transplantation, tumor ablation and tumor embolization procedures, and kyphoplasty techniques, which interventional radiologists provide.
Keeping in mind the treatment risks of cancer patients, such as cardiovascular disorders, the hospital has a dedicated cardio–oncology unit, which helps prevent cardiovascular complications in cancer patients due to the side effects of their treatment.
In addition to its excellent treatments, the hospital also extends patient support through several programs, such as the survivorship program, which helps cancer patients transition to their routine lives after treatment.
Other supportive options include pain management during recovery, management of social isolation in cancer patients, and resolving their sleep issues, being an outstanding center for cancer survivors in Florida.
Address: 4101 Jim Walter Blvd, Tampa, FL 33607, United States
Also Read: 10 Best Cancer Hospitals in Pune
4. Advent Health Cancer Institute
The Advent Health Cancer Institute is one of the largest cancer centers in Central Florida, where ground–breaking research and innovation is used to guide patient–centric practice.
The center uses state–of–the–art treatment equipment for treating different types of cancer, such as breast cancer, urologic cancer, and blood cancer.
The hospital has individual programs for these types of cancers, providing specialized treatment to all patients.
Their natural expertise helps them combine the best high–tech options with the clinical profiling of the patient to offer treatments that help exceed patient outcomes delivered at other centers.
The Advent Health Cancer Institute is gradually being recognized as one of the best cancer hospitals in the United States, aiming to treat the patient, not just the tumor.
This means that they offer compassionate care through the involvement of oncologic experts with the patients.
This includes surgical treatment, chemotherapy, and radiotherapy treatment of cancer along with the availability of individualized options such as palliative surgery for improving the quality of life of advanced-stage cancer patients, preventive surgery for those with a family history / high risk of cancer, and reconstructive surgery for enhancing patient's confidence after the treatment.
Address: 2501 N Orange Ave, Orlando, FL 32804, United States
Also Read: 10 Best Cancer Hospitals in Kolkata
5. Sylvester Comprehensive Cancer Center, University of Miami
Sylvester Comprehensive Cancer Center provides individualized treatment for different types of cancers through the involvement of its multidisciplinary team.
The center uses research insights and the knowledge acquired through engagement in different clinical trials involving cancer patients.
It has a massive 206 000 square feet five–story diagnostic and treatment center for cancer patients where the state–of–the–art imaging equipment, novel treatment agents, and total chemotherapy units are organized to provide care to patients in consultation with precision medicine.
Some of the cancers treated at the hospital include:

Bone cancer and Soft Tissue Sarcoma
Brain and Spine Tumors
Breast Cancer
Colorectal Cancer
Endocrine Cancers
Retinal and Ocular Cancer
Lung Cancer
Pancreatic Cancer
Pediatric Cancers
Stomach Cancer

They also offer support programs for both the patients and family members, as well as offer holistic treatment options, including acupuncture treatments for cancer patients.
Address: 1475 NW 12th Ave, Miami, FL 33136, United States
Also Read: 9 Top Cancer Hospitals In Chennai
6. Tampa General Hospital Cancer Center
Tampa General Hospital Cancer Center is a state–of–the–art cancer treatment institute that offers one of the most cutting–edge treatments to patients for different stages of cancer.
They have different oncology units for the treatment of different types of cancer, such as:

The hematology-oncology unit for the treatment of blood and lymph node cancers
Neuro-oncology unit for the treatment of brain tumors, cancer of the spinal cord, and peripheral nervous system
Liver and hepatobiliary oncology unit for the treatment of liver cancer, bile duct cancer, and other related tumors
ENT – oncologic unit for treating cancers of the ear, nose, and throat region, including laryngeal cancer and head and neck cancers
Genitourinary oncology unit for treating cancers of the male and female reproductive systems, such as cervical cancer, endometrial cancer, penile cancer, and cancers of the urinary tract
Gynecological – oncology unit for treating cancers specific to the female anatomy, such as ovarian cancer

Having two separate units for treating female cancers, Tampa can be considered the best cancer hospital in Florida for treating cancers related to female anatomy and its other facilities.
The high level of care offered by the center is because of its advanced imaging technologies for detecting the precise location and characteristics of the tumor, thereby enabling minimally invasive surgical procedures for cancer treatment.
The hospital also has a differentiated rehabilitation and physical medicine unit where cancer patients can quickly recover through the efforts of exercise therapists and occupational / speech therapists.
Address: 3 Tampa General Cir, Tampa, FL 33606, United States
Also Read: 50 Best Inspirational Fighting Cancer Quotes
7. Florida Cancer Specialists and Research Institute
Florida Cancer Specialists and Research Institute was established in 1984 and are the most extensive oncologic practice in the United States.
Their idea is to offer personalized care to cancer patients close to their homes, where the physician can visit and discuss the treatment plan with the patient and their families.
They provide you with a regional care manager who will guide you with the various programs and assist you through their selections.
They also have an experienced team of oncologists, radiologists, and surgeons who will provide you with the highest quality of care, primarily through outpatient procedures.
To access their novel and advanced treatments, you can engage in clinical trials in your area.
They also have comprehensive patient education material and videos, which will help you form treatment–related decisions and understand your best needs for compilation with your treatment plan.
Lastly, they have the comfortable option of telehealth services for cancer consultation for all patients who cannot physically visit the centers.
Address: The center has 100+ locations. You can select the one closest to your place using the following link.
Also Read: 50 Happy New Year Wishes for Brother [2023]
8. Miami Cancer Institute, Baptist Health Center
Miami Cancer Institute is the only hospital in Florida that has an alliance with the honorary Sloan Kettering Cancer Centre.
So, it is competent to offer you the best treatment services making use of cutting–edge technologies and in–depth research.
It is an all-inclusive center that also offers treatment of pediatric cancers, including:

Desmoplastic Small Round Cell Tumors
Ewing Sarcoma
Leukemia
Lymphomas
Neuroblastoma
Osteosarcoma
Retinoblastoma
Rhabdomyosarcoma
Sarcomas
Wilms' Tumor
Address: 8900 N Kendall Dr, Miami, FL 33176, United States
Also Read: 50 Best Happy New Year Wishes for Son [With Images]
9. Lee Memorial Health System
Cancer Care at Lee Memorial Health System has the following features:

Radiation therapy
Chemotherapy
Immunotherapy
Biotherapy
Surgical treatment
Palliative care
Support services
Clinical trials
Rehabilitation services
Survivorship programs
Symptom management services

These features help support the patients at all management steps, from diagnosis to treatment and discharge.
They help to expand the emotional healthy–being of cancer patients in addition to their disease management.
Address: 15821 Hollyfern Court, Fort Myers, FL 33908, United States
Also Read: 50 Happy New Year Wishes For Parents [2023]
10. Lake City Medical Cancer Center
Lake City Medical Cancer Center is a small cancer treatment unit run by five cancer specialists.
Although small, the center offers all cancer treatment options, including radiotherapy, chemotherapy, immunotherapy, hematologic oncologic treatment, and surgery.
This makes it one of the most top – rated medical centers in Lake City, Florida, for cancer treatment.
It also offers emergency care for cancer patients, so if you are in a critical health situation, you can straight – off go to this center rather than overspend your time traveling.
Address: 795 FL-47, Lake City, FL 32025, United States