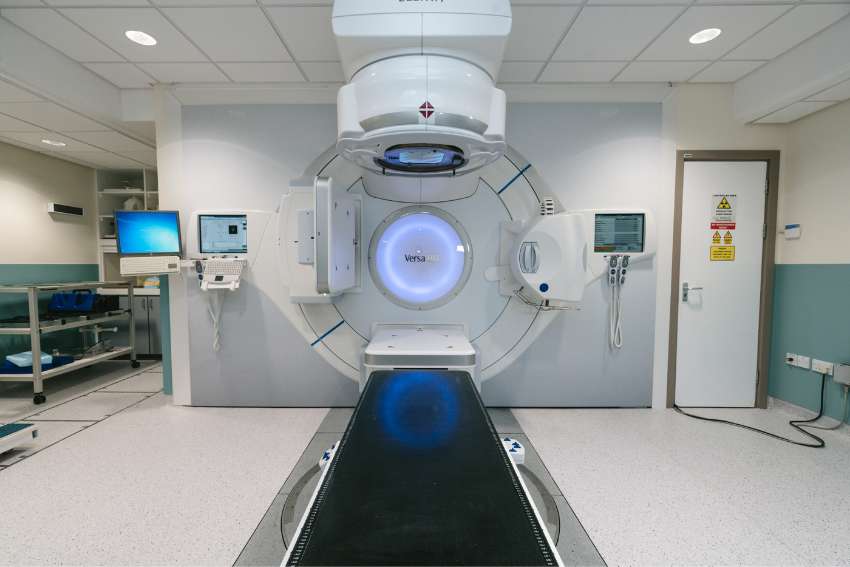 Germany is ranked 15th on the worldwide incidence of cancer. However, according to research published in the Deutsches Arzteblatt International Journal, more than 40% of cancer deaths are avoidable in Germans through the modulation of risk factors and early treatment.
Keeping that in mind, we provide you with a detailed account of the 10 best cancer hospitals in Germany so that you seek exemplary cancer care at the correct time. Since prevention is always said to be better than cure, paying a visit for regular screening is recommended even if you are not diagnosed with cancer but have a family history lest it describes a future risk.
Also Read: 10 Best Cancer Hospitals in Florida
10 Best Cancer Hospitals in Germany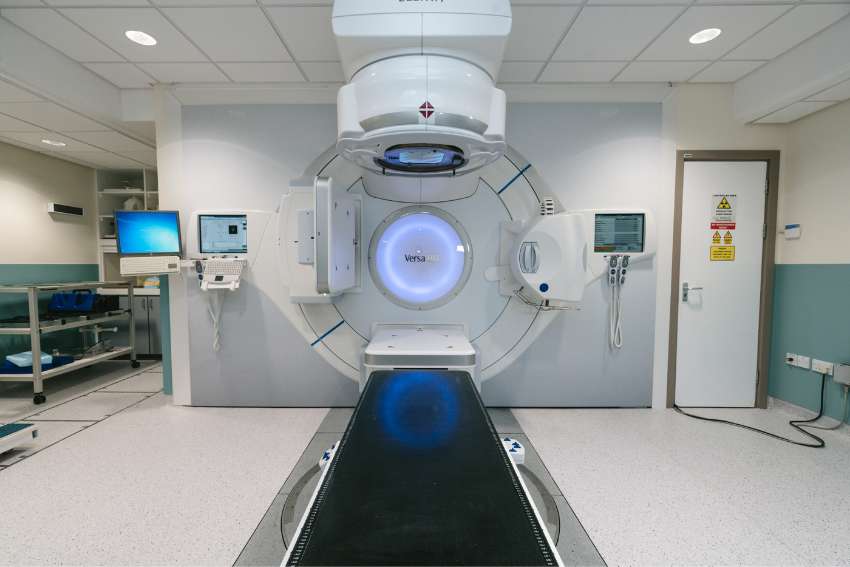 Also Read: 10 Best Cancer Hospitals in Europe
1. Charité Comprehensive Cancer Center, Charité – Universitätsmedizin Berlin
Charité – Universitätsmedizin Berlin is one of the oldest and largest University hospitals in Europe, and the Charité Cancer Centre is its cancer division.
It has been ranked the best cancer hospital in Germany by news week Germany and certified by Deutsche Krebsgesellschaft.
The hospital has core cancer units, which are dedicated to high–quality cancer care.
This enables the provision of standardized care throughout the hospital staff so that the patient feels safe and avoids side effects.
Charité center excels in the early diagnosis of cancer through advanced technologies, rehabilitative care, and supportive and holistic care of cancer patients.
Along with medical, surgical, and radiologic oncologists, the involvement of general practitioners in more frequent touch with the patient is made so that critical history or information is not missed.
In their model of care delivery, CCCC enables the inclusion of psychologists, social workers, and cancer self–support groups, thereby being considered the best hospital among patients.
Their compassionate model does not make them shun engaging with clinical advancements. They collaborate with the Max-Delbrück Center for Molecular Medicine and the Max-Planck Institute for Molecular Genetics to ensure you get the best evidence-based treatments.
Address: Charitépl. 1, 10117 Berlin, Germany
Also Read: 10 Best Cancer Hospitals in California
2. National Center for Tumour Diseases Heidelberg, Heidelberg University Hospital
National Center for Tumour Diseases Heidelberg is a joint venture between the Heidelberg University Hospital and the German Cancer Aid to provide novel and promising cancer treatments ranging from screening to follow–up of patients, or their aftercare, as is termed in Germany.
The center focuses on providing interdisciplinary care and employs oncologic specialists from across the country to work together on different cancer cases.
Having received over 3 million Euros in funding, Heidelberg is probably the best for providing comprehensive care based on a deeper understanding of the disease.
The treatments provided by the center are approved by an international panel for recommendations and provide innovative care by the medical guidelines in Germany.
A third partner of the initiative, the German Cancer Research Centre, indulges in research and developing newer treatment strategies.
Besides care excellence, the infrastructure at Heidelberg is carefully designed to offer a unique treatment experience to cancer patients.
One of the hospital's strengths is that its treatment services are designed by a team of scientists and doctors and go well beyond conventional cancer treatments, having a greater chance of complicated cases.
Address: Im Neuenheimer Feld 672, 69120 Heidelberg, Germany
Also Read: 10 Best Cancer Hospitals in Canada
3. Comprehensive Cancer Care Center, University of Munich
The Comprehensive Cancer Care Center in Munich offers effective diagnosis and treatment of all types of cancer, including:

Bowel Cancer
Uterine Cancer
Prostate Cancer
Stomach Cancer
Pancreatic Cancer
Liver Cancer
Kidney Cancer
Head and Neck Tumours
Endocrine Tumours
Thyroid Cancer
Cancer of the Spinal Cord
Endometrial Cancer
Vulvar Cancer
Vaginal Cancer

Along with having a team of the best radiation oncologists, surgical oncologists, and medical oncologists in Germany, the hospital also has modern oncology branches such as Internal Medicine and Genetics.
Their goal is to treat the patient as a whole and compassionately manage all their complaints.
For this purpose, patients, their family members, social support groups, palliative care providers, nursing professionals, psychologists, nutritional experts, and sports counseling experts are brought together to design personalized cancer treatment plans for each patient.
It has renowned memberships such as with the American Society of Clinical Oncology and Tumour Centre, Munich, which help it provide effective, evidence-based cancer treatments.
Address: Marchioninistraße 15, 81377 München, Germany
Also Read: 50+ Happy New Year Positive Quotes To Get Inspired
4. University Cancer Center, Hamburg
The University Cancer Center at Hamburg has been ranked among the top cancer hospitals in Germany by news week.
The center is focused on providing the best possible treatment to patients by integrating massive knowledge of medical and oncologic experts with the patient and their supporters in the cancer journey.
Since they understand the sensitivity of cancer diagnosis and issues faced by cancer survivors, each step, even the confirmatory diagnosis of the disease, undergoes several rounds of review and reconsideration among the interdisciplinary team before the treatment action is planned.
So, you can be assured that you are getting more than just a second opinion while being treated at this hospital and getting the advice of multiple expert professionals communicated through your assigned doctor.
The involvement of multiple experts means that the care provided to you is of the utmost quality and has minimal possibility of errors.
Furthering this, the treatment plan for all patients is personalized. It is not just made based on standards of care. Still, it is efficiently decided by closely examining cancer's mutations, spread, type, and predictability to analyze if the treatment will be effective against a particular case.
Next-generation sequencing, molecular tumor boards, blood markers, and tumor sensitivity tests are some of the advanced tools used at the hospital.
Address: Martinistraße 52, 20251 Hamburg, Germany
Also Read: 50 Happy New Year Wishes for Sisters
5. Comprehensive Cancer Center, Lower Saxony, Hannover Medical School
The Comprehensive Cancer Center, Lower Saxony, is a collaboration between the Hannover Medical School and Göttingen
University Medical Centre to provide interdisciplinary care to cancer patients.
This is done to ensure that all the patients receive updated and technologically – advanced care.
At the Oncology and Stem Cell Transplantation department in the Hannover Medical School, solid and systemic tumors and benign conditions such as coagulation disorders are treated with equal enthusiasm by a large team of doctors, scientists, and psychologists.
The Hannover Centre holds to its national reputation since it provides practical solutions for adult patients with advanced stages of cancer who are unresponsive to most cases.
One case of large diffuse B-cell lymphoma was managed with systemic therapy based on the team's agreements.
Address: Carl-Neuberg-Straße 1, 30625 Hannover, Germany
Also Read: 50 Happy New Year Wishes for Brother [2023]
6. Essen – Mitte Clinics
For breast cancer cases, Essen – Mitte Clinics is probably the best cancer treatment center in Germany, although the hospital's expertise extends well beyond.
Essen-Mitte Clinics was founded as early as 1854 and currently integrates two hospitals, Huyssenstiftung and Knappschaftkrankenhaus, which have four-day clinics and 696 beds.
The hospital has so far treated more than 17 000 cases and is excelling in integrative oncology and palliative care medicine.
Other than breast cancer, they focus on gastrointestinal oncology, gynecological cancer, colorectal cancer, urologic oncology, regional therapy, and geriatric cancer.
They run their palliative care program to manage the patient's specialized needs by engaging nursing and psychological staff members and oncologists. So, it is the best hospital in Germany for elderly patients with cancer, taking care of their emotional and physical needs.
They employ a minimally-invasive approach and focus on patient-compliant options such as outpatient care to extend their comfort.
Address: Henricistraße 92, 45136 Essen, Germany
Also Read: 50 Best Happy New Year Wishes for Son [With Images]
7. Tübingen University Hospital
Tübingen University Hospital is among Germany's top-rated cancer hospitals, especially after introducing its new cancer treatment system, the MR-Linac.
The MR Linac is a forerunner of MR imaging, precision radiotherapy, and personalized radiation therapies for patients.
It minimizes the disruption of healthy tissue surrounding the tumorous cells because of its accurate aim.
This MRI system is named Elekta and is committed to prolonging cancer patients' lives and extending their survival.
It helps improve their treatment experiences, making Tübingen the first choice among cases needing radiologic treatment.
The hospital has the best radiology oncologists' staff and even more cutting–edge treatments.
Address: Hoppe-Seyler-Straße 3, 72076 Tübingen, Germany
Also Read: 50 Happy New Year Wishes For Parents [2023]
8. Albert – Ludwigs University, Freiburg, Germany
The Albert – Ludwigs University offers the provision of cutting–edge technologies in the treatment of oncologic and hematologic cancers.
It also has a dedicated department for pediatric oncology, where cancer is managed in children, infants, and adolescents with an evidence-based approach.
The treatment provided to each patient is selected based on gene sequencing and comprises the best treatment option for that particular case.
Their recent paper published in the American Journal of Clinical Pathology explained the relation of mutations in treating gastrointestinal cancers, thereby defining their area of expertise.
The hospital also has a specialized ward for radiation oncology, another one of their forte.
The hospital performs advanced procedures such as examining gene foci under fluorescent light to determine their sequencing.
Through such approaches, they manage cases of advanced metastasis and relapse.
Address: Fahnenbergplatz, 79085 Freiburg im Breisgau, Germany
Also Read: 50 Happy New Year Greetings for Business [2023]
9. St. Vincentius Hospital, Karlsruhe, Germany
Vincentius Hospital offers a range of diagnostic and treatment procedures, such as:

Adjuvant chemotherapy for post-operative care
Post-operative aftercare
Molecular targeted therapy
Immunotherapy
Palliative Care
Antibody therapy for cancer

It also offers different treatment protocols, such as chemotherapy and radiotherapy before surgery, which is helpful in cases of rectal cancer, bladder cancer, breast cancer, and stomach cancer.
Other than these cancers, the hospital excels in the bowel, gastric, breast, pancreatic, glioma, blastoma, sarcoma, Hodgkin Lymphoma, and lung cancer, to name a few.
Staff members at the hospital use advanced tools for tumor analysis to identify gene mutations, after which they decide on personalized treatments based on biological parameters.
Address: Südendstraße 32, 76137 Karlsruhe, Germany
Also Read: 50 Best Inspirational Fighting Cancer Quotes
10. Comprehensive Cancer Center Erlangen, University Hospital Erlangen
The Comprehensive Cancer Center Erlangen is a center for excellence that has been established to facilitate the coordination of medical team members.
It provides interdisciplinary care by involving medical professionals within the hospital and outside who work at other remarkable research centers worldwide.
The University Hospital employs senior oncologic experts with massive years of experience in treating cancer and junior staff members who are highly skilled in clinical care and research and will help in novel assessments of your case.
This skilled team at the Erlangen Hospital has published a recent paper that outlines a novel screening program for identifying the specialized palliative care needs of the patients.
This is possible through the use of a German tool, which analyses palliative care needs based on the functional status of the person, comorbidities and disease complications such as poor symptom management, side effects due to cancer treatments, and degree of support by family members.
This tool will transform the understanding of patient care needs and will lead to improved quality of care for all cancer patients.
Address: Maximilianspl. 2, 91054 Erlangen, Germany
Also Read: 105 Inspirational Cancer Quotes To Stay Positive
Summary
Note that the Comprehensive Cancer Centers described in the article involve several hospitals – tens to hundreds and covering all would be beyond the scope of this article. So, while the discussion here would be limited to another University/Hospital described alongside, you can visit the nearest Comprehensive Cancer Centre closest to you because they all provide the same quality of services.